Azerbaijan GP: Lando Norris Left Pondering After Seeing Sebastian Vettel on Podium
Published 06/08/2021, 2:28 PM EDT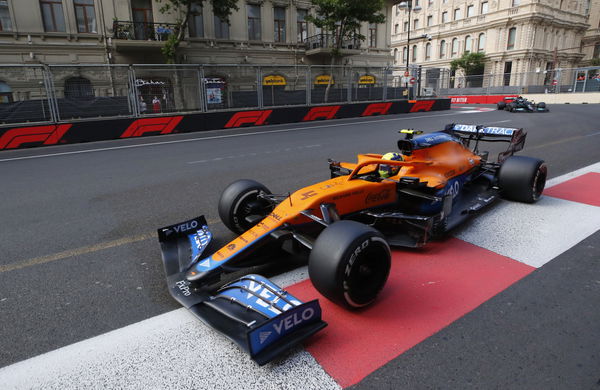 ---
---
Lando Norris rued a few missed opportunities at the 2021 Azerbaijan Grand Prix. He qualified sixth but dropped to ninth after a red-flag infraction during qualifying.
ADVERTISEMENT
Article continues below this ad
As a result, he knows that his battle up the order was going to be tough. Now, the British youngster is left wondering about what could have been a fine finish for him.
On the opening lap, Norris got not have such a great getaway and dropped to as low as 12th. Luckily for him, he was able to claw his way back up with a good strategy and a few overtakes.
ADVERTISEMENT
Article continues below this ad
Eventually, Norris went on to take a Top 5 finish, taking advantage of Max Verstappen and Lewis Hamilton's misfortunes.
"Seeing Seb in P2 and Pierre, P3 give us a glimpse like that could have been us if we were in a better position. But we'll take it," said Norris. "I did not have the best of the first few corners. I will review it, I lost out a few positions and that hurt us quite a bit for the rest of the race. Sometimes you can be a bit unlucky."
Lando Norris hopes to perform better in future races
Aside from his early hiccups, Lando Norris drove a solid race and made the most of his strategy. With that, he was able to leapfrog Valtteri Bottas and a few others.
Later on, he benefitted from Lewis Hamilton going straight on at the first corner and pulled off a great move on Yuki Tsunoda.
ADVERTISEMENT
Article continues below this ad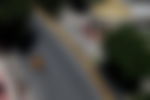 It is also worth noting that Norris almost became a victim of the notorious Turn 15. That turn had already caught several drivers like Max Verstappen, Charles Leclerc, Lance Stroll, and Antonio Giovinazzi.
As per his testimony, he had a big lockup on the hard tire. That nearly scared the living daylights out of him, as it was quite early in the stint. Nevertheless, he persevered and managed to finish in a fine 5th place.
ADVERTISEMENT
Article continues below this ad