Azerbaijan GP: Valtteri Bottas Left Clueless With 'Strange' Behaviour of His Mercedes F1 Car
Published 06/05/2021, 2:15 PM EDT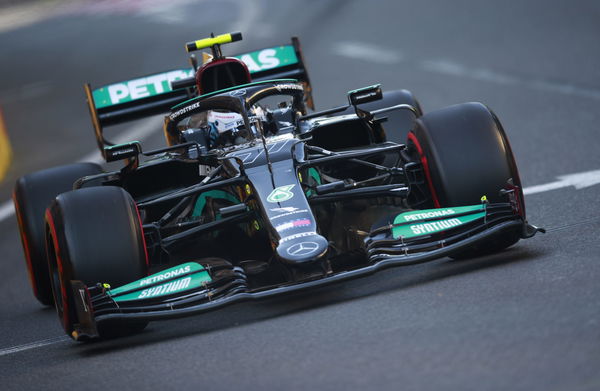 ---
---
It was a mixed day in the office for Mercedes, with Lewis Hamilton on the front row. Meanwhile, Valtteri Bottas wound up all the way back in 10th place.
ADVERTISEMENT
Article continues below this ad
Suffice to say, he was quite baffled at his lack of pace compared to his more successful teammate. He even suggested that there was something wrong with his Mercedes.
Heading into the Baku weekend, Mercedes was on the back foot and struggled all weekend. This was largely because the team had issues getting their tires up to temperature on the Baku City Circuit.
ADVERTISEMENT
Article continues below this ad
Fortunately for Mercedes, Hamilton was able to figure out a temporary solution to his problems.
WATCH STORY: Toto Wolff Swears, Bottas Bares – Netflix F1 Series: Drive to Survive Funny Moments
After the final practice session, Hamilton opted for a lower downforce rear wing. This proved to be a big boon during the qualifying session, which resulted in a front-row start for him. Sadly, the same could not be said for Bottas, and he was caught out when the red flag waved.
What did Valtteri Bottas say?
"It was pretty messy as expected with the red flags, yellow flags everything," said the Finn. "From my side, the last run I missed like many others, but something is still not right.
"I'm so far off the pace and I have no clue why. I have no explanation. I'm losing every corner. If I push harder, I'm in the wall. So that's the limit. It's strange.
ADVERTISEMENT
Article continues below this ad
"Coming here, I thought we would be fighting at the front. Lewis is at the front, in the fight, and I should be as well. I have no explanation. I think something is wrong."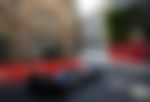 The Finn had stuck with a higher downforce rear wing and was 1.2 seconds slower than Hamilton. Unfortunately, there was many cars in between them and 10th is his lowest start since the 2019 Abu Dhabi Grand Prix.
ADVERTISEMENT
Article continues below this ad
Now, his only hope is that the Baku City Circuit throws up a chaotic race that benefits him. Admittedly, Valtteri Bottas should not give up, because Daniel Ricciardo proved that drivers can win from 10th.