Bahrain F1 Grand Prix to be Organised in Closed Doors Without Fans
Published 03/08/2020, 4:49 AM CDT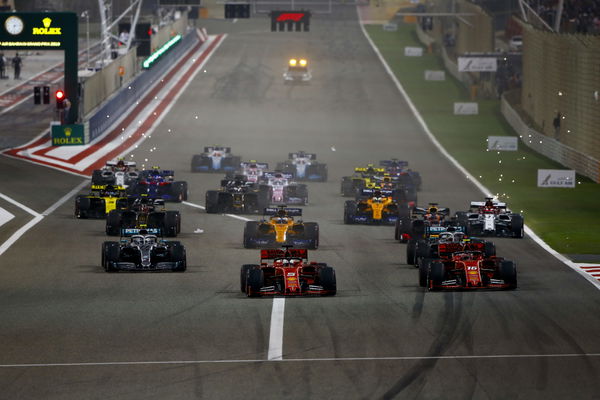 ---
---
The F1 Bahrain Grand Prix, which was under threat of cancellation, will go ahead but with a twist. In a bittersweet announcement, circuit authorities revealed that the race would be held as a closed-door event. In other words, there won't be any spectators or fans allowed in the circuit.
ADVERTISEMENT
Article continues below this ad
F1 Bahrain Grand Prix confirmed
The announcement was made in the backdrop of track authorities halting ticket sales. This was a major red flag and fans thought the event would be cancelled. However, race organizers have decided to conduct the race weekend keeping health and safety in mind.
ADVERTISEMENT
Article continues below this ad
The Bahrain Grand Prix has turned into a fan favourite over the years due to a multitude of reasons. Firstly, racing under the lights. Sparks flying from F1 cars under the night sky is a fascinating spectacle.
Secondly, it's the best night race. The F1 calendar has three night races, but nothing beats the Sakhir track. The contrast between the sand dunes and the floodlights of the track provides a visual treat.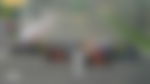 Finally, there's actual racing and overtaking. The Singapore and Abu Dhabhi tracks make for a lovely visual spectacle but don't do much when it comes to actual racing. The Bahrain International Circuit has produced some classics over the years.
"In consultation with our international partners and the Kingdom's national health Taskforce, Bahrain has made the decision to hold this year's Bahrain Grand Prix as a participants-only event," reads an official statement.
ADVERTISEMENT
Article continues below this ad
"As an F1 host nation, balancing the welfare of supporters and racegoers is a tremendous responsibility.
"Given the continued spread of Covid-19 globally, convening a major sporting event, which is open to the public and allows thousands of international travellers and local fans to interact in close proximity would not be the right thing to do at the present time.
It will be a tad weird witnessing a race without any spectators but there is a silver lining. In an F1 calendar that's already short of one race, losing another would've really hurt the fans.
ADVERTISEMENT
Article continues below this ad
F1 will head to Sakhir on March 20. Racing returns next week with the Australian GP on March 15