Bahrain GP: Brundle Explains Why Max Verstappen Let Hamilton by Immediately
Published 03/30/2021, 8:39 AM EDT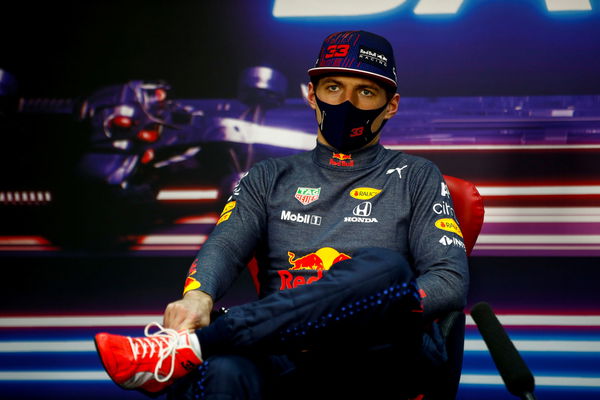 ---
---
In the final laps of the Bahrain Grand Prix, Red Bull's Max Verstappen overtook Hamilton on turn four of the track. Unfortunately, that overtake was illegal, and much to Max's disappointment, he had to give the position back to the Mercedes driver. Sky Sports presenter, Martin Brundle explained why the Dutchman did that the way he did.
ADVERTISEMENT
Article continues below this ad
Hamilton ended up taking the win, earning 25 points in the driver's championship while Verstappen settled for second place and 18 points. Valtteri Bottas came home third, which gave the Brackley-based team a double podium in the first race of the season.
Brundle compares Max Verstappen incident to Hamilton's 2008 race
ADVERTISEMENT
Article continues below this ad
The former British racing driver, now F1 pundit said, "Max was told by his team to hand the place back which he chose to do immediately between Turns 10 and 11 where Hamilton had his DRS rear wing open just as Max was lightly filling up his molten slick tyres with rubbish as he moved offline."
He added, "Why didn't he wait until after Turn 13 and let Lewis past by him going offline, and then getting DRS behind him again for the start of the next lap? Or even just stay on-line down to Turn 11 so he would have been given an immediate slipstream as Lewis moved back in front of him?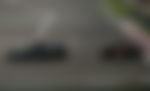 "We must remember Spa 2008 when Lewis went off track, then let Kimi Raikkonen past by the slimmest margin and then very quickly re-passed him.
"Hamilton was given a 25-second penalty for this 'lasting advantage' even though technically he yielded the place, and of course, such dramas could have cost him the 2008 world championship."
The Dutchman didn't take Red Bull's orders well
As soon as Verstappen overtook Hamilton, the Mercedes driver complained that what he did was wrong and needs to give back the position.
On the Red Bull team radio, Max said, "Why didn't you let me go? I could have easily got the five seconds. I prefer to lose like that than to be second like this."
In the post-race interview, Verstappen told Sky Sports as quoted by PlanetF1, "They [Mercedes] undercutted us so we were just sticking to our strategy, which I think was working fine, but the problem is these cars are so hard to pass."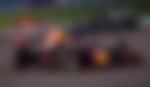 The 23-year-old added, "Once you have that track position it showed again today that it's just super powerful. As soon as I got close I had that one shot because Lewis got held up a bit with a backmarker, and I went outside of the track.
ADVERTISEMENT
Article continues below this ad
"I of course then gave the position back, tried again, but my tyres were not in a good state anymore to really put the pressure on, so that was a shame."
The second race in Imola will give the Dutchman a chance at redemption. Will he make the most out of the car around the track in Italy and hope he can beat Mercedes' Knight to the finish line?
ADVERTISEMENT
Article continues below this ad