Bahrain GP: FIA Chief Explains Sebastian Vettel's Harsh F1 Grid Penalty
Published 03/31/2021, 3:19 AM EDT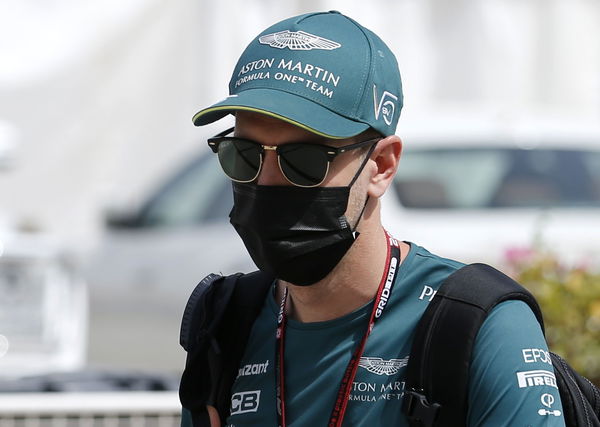 ---
---
Sebastian Vettel suffered a rather embarrassing season-opener in Bahrain last weekend. He crossed the line in P15 out of the 16 running cars. What's worse is that it wasn't just the finishing position that made his weekend miserable.
ADVERTISEMENT
Article continues below this ad
The Stewards handed Vettel a five-place grid penalty for proceeding with a flying lap despite double-waved yellow flags during the first part of the qualifying session. And later during the race, Vettel received a 10-second time penalty for causing a collision with Esteban Ocon.
But for the moment, let's shed light on the grid penalty. Was the penalty really necessary? One might not think so. This is because the German never gained an advantage through his flying lap, as he delivered a much slower lap time.
ADVERTISEMENT
Article continues below this ad
However, FIA race director, Michael Masi, had a different perspective on the incident. He reckoned that Vettel deserved the penalty. Furthermore, he also clarified the ultimate reason behind the Stewards' harsh decision.
Masi reveals why Sebastian Vettel received the grid penalty
According to RaceFans, Masi opened up that despite not gaining an advantage from the flying lap under yellow flags, the German still managed to register a "meaningful" lap on the board. Apparently, his final lap was only 0.01 seconds slower than his fastest one.
"In Sebastian's case, it was a double yellow flag that was displayed. Not a single. And that's a very important point," Masi explained.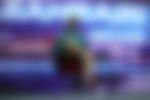 "When a double yellow flag is displayed, there are effectively two tests – Let's call it, within the race director's notes. One is that the driver will either be expected to abort that lap and [drive] into pit lane or not set a meaningful lap time."
Ultimately, it was a double-blow for Vettel. Not only was he knocked out of Q1, but he also had to start the race from last on the grid. That pretty much wrecked even the slightest chances of him scoring a point during the race.
Valtteri aborted his lap: Masi
The race director compared Vettel's reaction to the yellow flags with that of Valtteri Bottas, who was also on a flying lap at that moment.
"Valtteri was the other car that was there in that vicinity, which the stewards looked at as well. And Valtteri aborted his lap whereas Sebastian continued on his. And I think from memory was about one-hundredth of a second slower than his time that he had set," he said.
"So that, by all accounts, is a meaningful lap time. And therefore the grid penalty was imposed.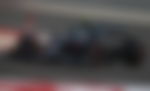 "Particularly for a double yellow flag. And that's consistent with what the drivers were told last year and then reminded of again in the drivers' meeting for this year. Safety flags will be, and particularly yellows will be something that are monitored and policed accordingly."
ADVERTISEMENT
Article continues below this ad
Overall, it was a forgettable outing for Vettel in Bahrain last weekend. But of course, this is only his first official outing with Aston Martin. Hence, a comeback is always on the cards.
But, will Vettel manage to do so? Can the German secure his first points over the approaching race weekend in Imola? Well, let's hope he does.
ADVERTISEMENT
Article continues below this ad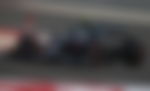 Trending Stories