Bahrain GP: Lewis Hamilton Confesses Touching F1 'Peak' After Tense Verstappen Battle
Published 03/28/2021, 1:44 PM EDT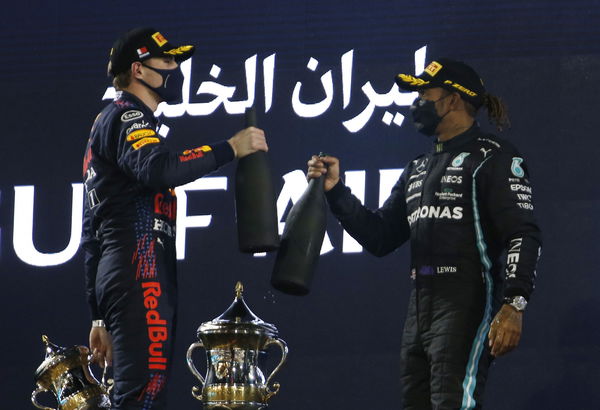 ---
---
Lewis Hamilton may have witnessed one of the most intense races in his F1 career, and who better to gift him that pressure-induced battle than the flying Dutchman, Max Verstappen.
ADVERTISEMENT
Article continues below this ad
Ever since the start of the race, both Lewis and Max were in entirely different strategies, and those vast strategical differences didn't matter in the end, as both the drivers converged within a second from each other by early as 5 laps away from the checkered flag.
One might assume the 7-time world champion was in a better car, which may have given him a substantial advantage over his rival. Well, that isn't entirely true. Yes, Lewis does possess a great car. However, he was also driving on a much older set of tires than Max.
ADVERTISEMENT
Article continues below this ad
Amid possessing such a disadvantage, Lewis managed to fend off the Red Bull despite the latter remaining within a second, gaining massive help from the DRS.
What did Lewis Hamilton say?
Following such an electric race, Lewis opened up about that the late battle with Max on the track during the post-race interview.
"What a difficult race that was. Definitely stepping early was going to be difficult but we had to cover Max. They've had an amazing performance all weekend," he said.
"So, it was gonna take something pretty special. And Max was all over me right at the end.
"But just about managed to hold him off. It was one of the hardest races I've had for a while. So, I'm really grateful for it."
I'm probably at the peak: Lewis
ADVERTISEMENT
Article continues below this ad
After portraying an incredible defense, especially with Max being the charging bull from behind, Lewis reckoned that he is peaking at the moment.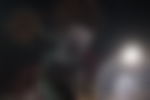 "Each year, they're talking about 'when you hit your peak?' I think the timing is everything. I think I'm kind of probably at that and Max is really doing well at the moment too. So, it's gonna taking everything and more for us to put performances like this," Lewis said.
ADVERTISEMENT
Article continues below this ad
Overall, what a season-opener Max and Lewis managed to gift the fans. After almost a decade of Mercedes domination, it looks like 2021 could be a breath of fresh air, with the Dutchman joining the chase after the title. Hence, will this feisty Max-Lewis battle continue to sustain through the entire season? Well, let's hope it does.