Bahrain GP: Lewis Hamilton Never 'Forced' Verstappen off Track at Turn 4
Published 04/01/2021, 9:31 AM EDT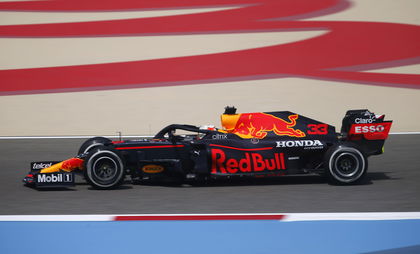 ---
---
The desert duel between Max Verstappen and Lewis Hamilton gave the fans what the sport had been missing for a long time – a fight for the win. While Max did manage to stole the lead from Lewis in the dying laps of the race, he, unfortunately, had to give it back to the Brit as he overstepped track limits in doing so. This led to quite a lot of excitement, but evolved into a significant controversy as well.
ADVERTISEMENT
Article continues below this ad
Many argued that Hamilton forced Verstappen off the track and he should have been the one penalized instead of Max.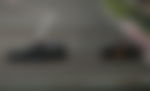 Max Verstappen had an oversteer that caused him to go off track
ADVERTISEMENT
Article continues below this ad
Jolyon Palmer analyzed what happened in that turn that caused the controversy. He said, "Max turns in, all under control, leaves nice pass on Lewis on the apex. This is the perfect start to an overtake, he is actually ahead coming into the corner as well. The DRS has done him a world of good down the straight into turn 4.
He added, "So he is ahead, he's left Lewis space on the inside. Hamilton has barreled in some speed, understandably to hold on to the lead. There is one critical moment coming up. All under control and there. Here the car trajectory is looking okay. But look big problem, the steering wheel, he is pointing to the left for a right-hander.
"So he's got big over-steer and if we play it through look how quickly it drags him off out wide onto the run-off area. And then bam. He's off, he is clearly all four wheels over the track limits. He's made the overtake in this corner, yes he was bit ahead, he wasn't technically forced out there.
"Cause he was bit ahead already. But he hasn't completed the overtake without going all four wheels off. Arguably he carried the speed which forced him to go wide, and that's why he was ahead in the first place. " Palmer concluded.
The Dutchman wasn't happy with the result in Bahrain
In a post-race interview with Sky F1 as quoted by PlanetF1, he said, "They [Mercedes] undercutted us so we were just sticking to our strategy, which I think was working fine, but the problem is these cars are so hard to pass.
"Once you have that track position it showed again today that it's just super powerful. As soon as I got close I had that one shot because Lewis got held up a bit with a backmarker, and I went outside of the track.
ADVERTISEMENT
Article continues below this ad
"I of course then gave the position back, tried again, but my tyres were not in a good state anymore to really put the pressure on, so that was a shame," Verstappen concluded.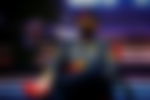 The Italian Grand Prix will be the second round in the season. Will Red Bull and Verstappen take the win in Imola? We will have to wait and see, but what did you think of the overtake done by Verstappen? Let us know in the comments below.
ADVERTISEMENT
Article continues below this ad