Bahrain GP: Sebastian Vettel Apologized to Ocon After Unfortunate F1 Crash
Published 03/28/2021, 3:31 PM EDT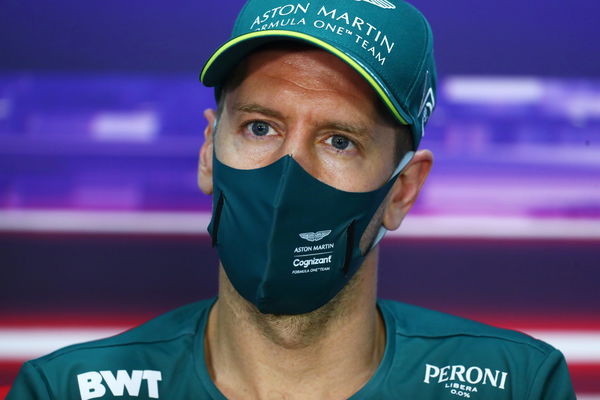 ---
---
Sebastian Vettel was looking to turn the page this season with Aston Martin after having a nightmarish time with Ferrari last year. However, by the accounts of the season opener in Bahrain, he's unfortunately carried over that poor form as he rammed into the back of Esteban Ocon. While he initially blamed the Frenchman for causing the collision, he later came clean and apologized to him.
ADVERTISEMENT
Article continues below this ad
The incident occurred while the two were fighting for 12th place on lap 46. Ocon opened up his DRS wing on the start-finish straight and got ahead of Vettel while maintaining his line.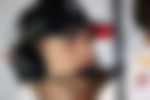 However, Vettel moved behind him and as he was going for a late move, he locked his wheels and crashed his car into the back of Esteban Ocon. It ended their hopes of fighting for any points, and the FIA slapped Vettel with a 10-second penalty, which further demoted him to 15th place.
ADVERTISEMENT
Article continues below this ad
After the race, Ocon went into detail regarding this incident. He wasn't angry or upset, rather in a more relaxed mood.
He told Will Buxton, "Fight with Seb, in the end, didn't go so great! But he came, apologized, and he got a penalty for it. So, it's all fine. I would have been a bit more upset if we were fighting for fifth, but we were not!"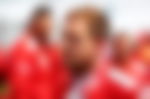 Sebastian Vettel expresses his disappointment over the team radio
When this initially occurred, Vettel pinned the blame on Ocon for causing it. "Why did he have to change his line? I locked up as he changed his line."
ADVERTISEMENT
Article continues below this ad
However, the FIA race control team in Bahrain was having none of it. They deemed that the former Ferrari driver was in the wrong and handed him the penalty. It was the culmination of a miserable afternoon for him, after starting the race dead last because of yesterday's qualifying debacle.
Understandably, he was exhausted over the team radio, "Well, it was a race full of struggles. Tough day, we will speak after."
ADVERTISEMENT
Article continues below this ad
We do feel a degree of sympathy for him. But the going won't get any less tough for him with Aston Martin's struggles with the rear. It is bad news for him and he has to come up with a way to overcome it.