Bahrain GP: Sebastian Vettel Suffers Shock Q1 Exit on Aston Martin F1 Debut
Published 03/27/2021, 11:38 AM EDT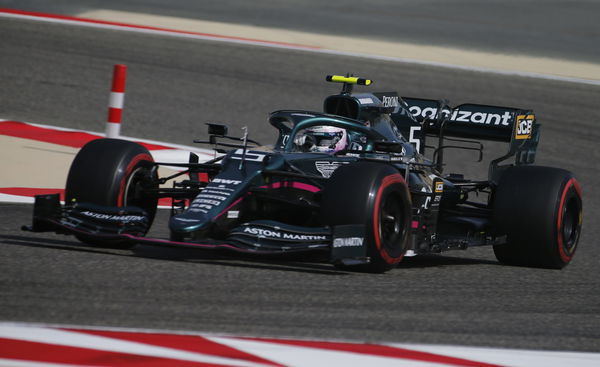 ---
---
Wow, an intense start to the 2021 Formula 1 season. Who on Earth saw this coming? Aston Martin driver Sebastian Vettel is out in Q1 during his first qualifying session for the Silverstone-based team.
ADVERTISEMENT
Article continues below this ad
The signs were there quite early on. Vettel hadn't had a good pre-season with the team. He was not happy with the fact that the gearbox issues compromised the amount of miles he could put in.
However, even this result must have surprised him as much as it did the fans. Although it must be mentioned that his final lap was compromised by Nikita Mazepin, who brought out the yellow flags after spinning his Haas.
ADVERTISEMENT
Article continues below this ad
The 4-time World Champion will be starting in P18 this Sunday. A far cry from what he would have expected when he signed up for Aston Martin. This was quite simply a shocking result that no one saw coming. More importantly, it doesn't bode well for the team either.
Even Stroll managed to scrape through to Q1. Not the ideal start for a team that was touted to be in the running for a 'best of the rest' finish.
Could this be another season of suffering for Sebastian Vettel?
The German driver had already experienced a horrible campaign last year with Ferrari. He only managed to bag 33 points from 17 races, a solitary podium in Turkey bolstering those poor stats.
But there were reasons behind those results. The SF1000 seemed to be a lackluster car overall. It didn't have the pace, nor did it have the handling that Vettel desired. So to an extent, those results could be defended.
ADVERTISEMENT
Article continues below this ad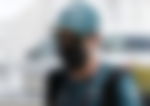 However, this seems to be a whole different kettle of fish. The AMR21 has been praised for the way it looks, but the 'Honey Rider', as Vettel calls it, doesn't seem to walk the talk.
It's still early days, but there have been no indications so far that have suggested the AMR21 to be a bad car. In fact, considering how it isn't too different from its predecessor, it was supposedly set to compete for podiums.
ADVERTISEMENT
Article continues below this ad
Only time will tell if this was a one-off aberration caused by the fact that Vettel wasn't 100% sure of the car. However, a P18 result will not do him any good when it comes to combating the critics who have been on his back for quite some time now.