Bahrain GP: Toto Wolff Reveals F1 Stewards Helped in Securing Hamilton Win
Published 03/29/2021, 3:08 AM EDT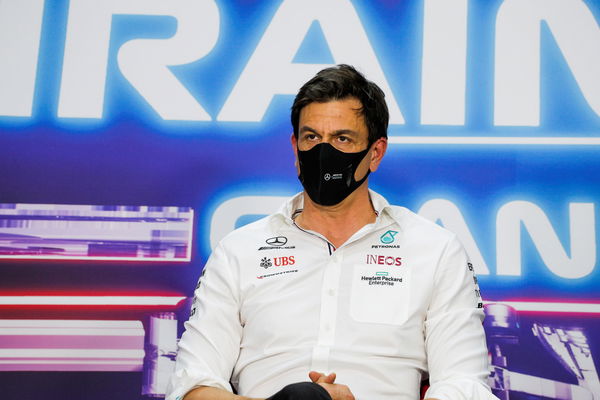 ---
---
Lewis Hamilton's epic win in Bahrain as he kept an onrushing Max Verstappen at bay was a sight to behold. While the Mercedes superstar no doubt deserves all the credit, one can't help but feel some amount of luck also went his way. Even the Silver Arrows team boss Toto Wolff agrees with that.
ADVERTISEMENT
Article continues below this ad
On Turn 4, in the dying laps of the race, Verstappen overtook Lewis. However, he had to concede track position back to Hamilton because he was adjudged to have overtaken outside of track limits. But this in itself was a controversial decision. The FIA had said before the race that track limits at Turn 4 would not apply during the race. However, it appears as though they double-backed on their decision while the race was on.
Speaking post-race, Wolff said he was also left stumped. He believes those very inconsistencies in the rules lead his team to benefit from it.
ADVERTISEMENT
Article continues below this ad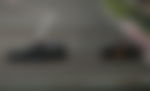 He said, "I'm equally confused like you.
"At the beginning of the race it was said track limits in Turn 4 wouldn't be sanctioned and then in the race suddenly we heard that if you would continue to run wide it would be seen as an advantage and could cause a potential penalty."
FIA's inconsistent ruling gave Mercedes the win, claims team boss Wolff
The Austrian demands more clarity on such rulings. He believes that the current rulings leave a lot of gray area to be manipulated.
Wolff said, "And then at the end that decision actually made us win the race. Max ran wide in the definition of the race director, gaining an advantage, he had to give back the position and that saved our victory.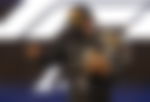 "So we need to be consistent in which messages are being given. They need to be clear, they need to be sacred and not a Shakespeare novel that leaves interpretation."
ADVERTISEMENT
Article continues below this ad
As you'd expect, even Verstappen was not too pleased when he had to yield track position back to Lewis. However, he did highlight a silver lining from the performance in Bahrain.
After a thrilling season opener, let's hope we get more of the same in the remaining 22 races. If yesterday's race was any indication of how the season would pan out, then F1 fans are in for a thrilling ride.
ADVERTISEMENT
Article continues below this ad