Bahrain GP: Lewis Hamilton Wary of Mercedes' Rear Instability Ahead of Qualifying
Published 03/27/2021, 3:47 AM EDT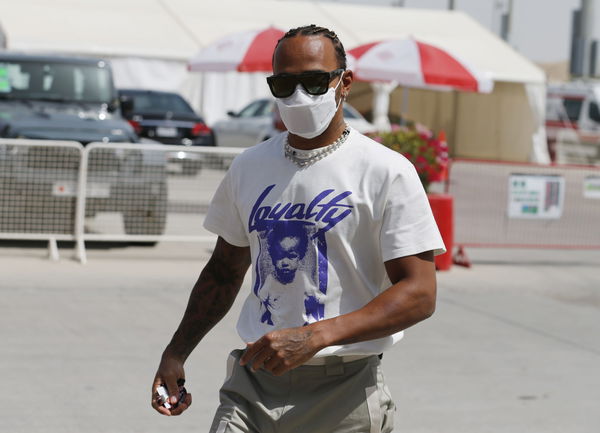 ---
---
Ever since Formula 1 flagged off their 2021 season in Bahrain, cars have been victim to quite a lot of spins especially around turn 1, turn 4, turn 6, and other sections of the track that demand heavy downforce. Mercedes' star driver, Lewis Hamilton, too, is aware of the cars' stability, which is all over the place.
ADVERTISEMENT
Article continues below this ad
The seven-time world champion reckoned that the recent changes to the downforce and the tires kindled the struggles that are giving every single F1 team a massive headache. Furthermore, the windy conditions in Bahrain are taking the struggles further up a notch.
What did Lewis Hamilton say?
ADVERTISEMENT
Article continues below this ad
As reported by RaceFans, Lewis opened up that Mercedes made decent progress in terms of stability of the car after the slow start to the year at the pre-season testing.
However, he also clarified that there is still a long way to go, and the predicted sandstorms might just disrupt their plans over the weekend, potentially giving way to rivals, Red Bull.
"Stability. It's all about having a stable car, and knowing how to make the tyres last. That's going to be key in this climate and the wind that we have here," he said.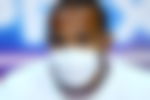 It has been a while since a team other than Mercedes had an upper hand going into the season opener. But this time around, the scenario looks to be quite different than usual.
Red Bull are looking feisty with a powerful engine at the back and two incredible pilots at the front. This year could juggle things up a bit, and who knows? Max Verstappen or Sergio Perez could finally end Lewis' reign.
Everyone will be in the same boat: Lewis
The Briton felt that the struggles aren't subjected to just Mercedes, but to most of the F1 teams, and possibly including Red Bull.
"The rear is unstable as it is, but everyone I'm sure will be in the same boat, some more and some less. It's when you approach a corner and the rear moves," Lewis said.
"And you're trying to find that tipping point. But the tipping point used to be further away with more downforce on the car, now it falls away much quicker than usual.
ADVERTISEMENT
Article continues below this ad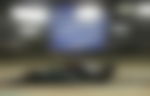 "These tyres, the performance we've lost on tyres this year doesn't help. But we'll work away on that and try to find a way," he continued.
Lewis ended the Friday sessions in P4 and P3, respectively. But through both the sessions, Max portrayed some incredible dominance, which might have just left Lewis and his team with a bit of concern.
ADVERTISEMENT
Article continues below this ad
So, with the crucial qualifying session just hours away, how big of a leap is Lewis going to make? Will he manage to get his nose ahead of the Raging Bulls? Well, only time will tell.