Ex-F1 Champion Advises Daniel Ricciardo to Leave F1 after Comments Following Grosjean's Crash
Published 12/02/2020, 5:14 AM EST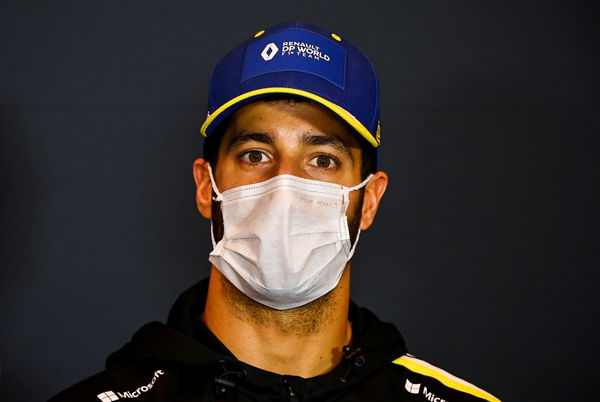 Following the red flag during the race in Bahrain last weekend, Daniel Ricciardo watched F1 repeatedly showing the accident of Romain Grosjean's car slamming into the barriers and going up in flames.
ADVERTISEMENT
Article continues below this ad
The Australian was clearly unhappy about it and slammed F1 for replaying such a sensitive matter to the public. However, former world champion, Alan Jones countered "poor old" Ricciardo's comments and bashed the Renault driver.
"Without flossing over it, it's a dangerous sport. We've got poor old Daniel Ricciardo raving on about how insensitive and stupid it was to show the replays," Alan said.
ADVERTISEMENT
Article continues below this ad
Alan's comments on Daniel Ricciardo
The 74-year-old felt that Ricciardo should not race if he is unaware of the level of danger the sport offers.
"We all like to see a good shunt as long as nobody gets hurt," Alan said. "But the game they're in, it's a possibility. That possibility is getting less and less, for sure. The safety has come on in leaps and bounds.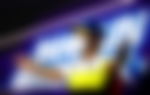 "But it's still an unsafe sport, and Daniel's going on about the replays before the race restarts. If he's not aware that something like that could happen, he should give it up."
Formula 1 has come a long way in terms of safety. The recent addition being halo, which amidst heavy criticisms, managed to save the life of several drivers, including Grosjean's. However, the terrifying incident in Bahrain left the drivers shaken and turned out to be a reality check for them.
Alan unhappy with Halo despite the Grosjean incident
Alan acknowledged the fact that Halo played a crucial role in keeping Grosjean safe from the barriers when the Haas car pierced through it. However, he felt that F1 might witness the downside of Halo in a similar scenario to Grosjean's.
ADVERTISEMENT
Article continues below this ad
"I'm still divided on the halo, to be honest with you," he said. "I hope to Christ this never happens, but one day we're going to see a car overturned, or situation like Romain was in, where they can't get him out of the car because of the halo.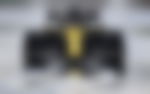 "And it if bursts into flames, well, you can imagine. Overall, I'd probably rather have it than not, but one day we'll see the downside to having it."
ADVERTISEMENT
Article continues below this ad
Halo made its way into F1 in 2018 amidst serious oppositions. However, an incident during the race at Belgian Grand Prix ended up giving the answer to why cars have a halo. It saved Charles Leclerc from getting hit by a tire, as the halo prevented the contact from happening.
So, will halo continue to be a huge positive for the safety of Formula 1 drivers? Or will halo show its downside at some point, as Alan Jones suggested?