Lewis Hamilton Claims He 'Won't Quit When the Going Gets Tough'
Published 03/26/2021, 5:10 AM EDT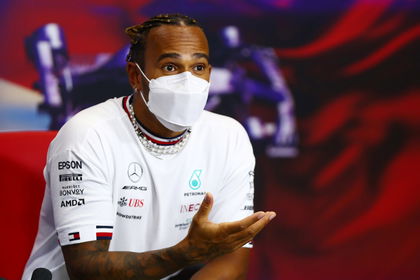 ---
---
Ever since Mercedes and Lewis Hamilton came up with an unusual 1-year deal that expires by the end of the 2021 season, questions arose over the 7-time World Champion's future in the team, and potentially the sport.
ADVERTISEMENT
Article continues below this ad
But of course, it looked like his future decisions could rely heavily on the outcomes of the 2021 F1 season. Hence, one of the biggest questions crept into everyone's head.
Will Lewis hang his gloves up for good by the end of 2021, even if he fails to lift his 8th championship trophy? Well, the Briton finally revealed his decision on the matter.
ADVERTISEMENT
Article continues below this ad
What did Lewis Hamilton say?
During the Bahrain GP press conference, Lewis revealed that he never quits when the "going gets tough".
"No, the position I'm in has nothing to do with whether we are or we're not winning a championship. I don't quit when the going gets tough," he said.
"I wanted a 1-year deal. And yes I said this to Toto would be good if we are to do, to work on the future together, we should talk about it much earlier than January, just before season testing starts."
Mercedes did claim that the delayed start to the talks forced the two parties to agree upon a single-year deal. Hence, to avoid a similar headache, they will be looking to initiate the talks much earlier. But what could happen in the talks?
Well, there could be two outcomes that might surface in the F1 gossip column later this year; either Mercedes welcome Lewis' to stay until the end of 2022, or Lewis bids the sport adieu, consequently making way for fellow Briton, George Russell.
Anything apart from these two scenarios seems unlikely. But of course, who knows? It's F1, and this specific sport tends to throw up occasional surprises. Hence, let's wait and watch how Lewis and Mercedes break down their soon-to-begin contract talks.
Fully committed to the sport: Hamilton
Lewis felt that F1 is going on a perfect trajectory at the moment and reckoned that his excitement has hit a new high ahead of the season opener.
"I'm fully committed to this sport. The sport is, I think, in the best place it's been in terms of the steps we're taking," he said.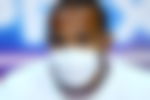 "I'm really proud of what F1 is doing in terms of acknowledging that they have a great platform to work towards a better world. 
ADVERTISEMENT
Article continues below this ad
"I love what I'm doing. I've arrived more excited than I have in a long time. I just said to Bono, I'm excited to get going. We're going to have a real great battle one way or another. And that's what I've always loved."
Overall, what do you think Lewis would opt for during the contract talks that are set to begin somewhere around the half-way point of the 2021 season?
ADVERTISEMENT
Article continues below this ad
Will he bid his final goodbyes to what has been an astonishing F1 career? Or will he push his limits to the extreme by sticking around for another year?