Bahrain Grand Prix Stops Ticket Sales Amid Risks of Coronavirus
Published 03/06/2020, 12:01 AM EST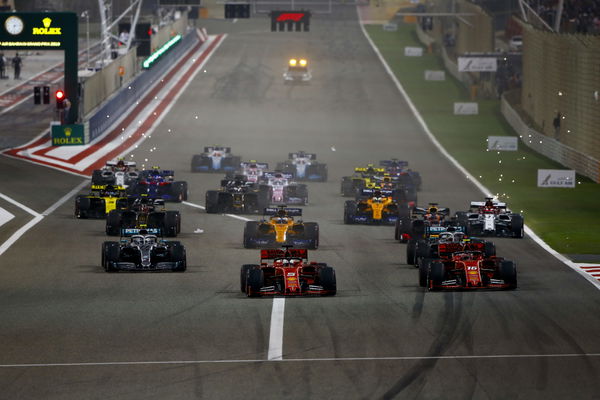 ---
---
In yet another twist to the Coronavirus infected F1 calendar, The Bahrain Grand Prix's future is under threat again. Circuit authorities made a sorrowful announcement regarding ticket sales for the event.
ADVERTISEMENT
Article continues below this ad
The F1 CEO proudly proclaimed that the company would be heading to the first 3 races but it seems ever more unlikely as time progresses.
What makes the Bahrain Grand Prix so good?
ADVERTISEMENT
Article continues below this ad
The Bahrain Grand Prix has turned into a fan favourite over the years due to a multitude of reasons. Firstly, racing under the lights. Seeing sparks fly and F1 cars in all their glory under the night sky is a spectacle not to be missed.
Secondly, it's the best night race. The F1 calendar has three night races, but nothing beats the Sakhir track. The contrast between the sand dunes and the floodlights of the track provides a visual treat.
Finally, there's actual racing and overtaking. The Singapore and Abu Dhabhi tracks make for a lovely visual spectacle but don't do much when it comes to actual racing. The Bahrain International Circuit has produced some classics over the years.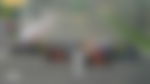 Unfortunately, we may not witness the Bahrain race this year. The kingdom of Bahrain has outlawed public gatherings in view of the Coronavirus. Additionally, circuit authorities have stopped selling tickets to the events – which isn't a good sign.
Circuit authorities stop selling tickets
"In light of the continued global outbreak of COVID-19, the BIC has announced that it will be phasing the sales of Grand Prix tickets to ensure appropriate social distancing guidelines are met," read an official statement from the Bahrain International Circuit.
However, the track authorities will resume selling tickets if the circumstances improve.
ADVERTISEMENT
Article continues below this ad
"As further facts emerge, the BIC is in close communication with both Formula One Management and the Kingdom's health authorities to assess the developing situation and release further tickets or refund the face value of tickets depending on circumstances and updated medical advice."
The track is also taking up health precautions by setting up screening stations on track and improving sanitation standards. Authorities also claimed to be working with F1 to prevent immigrations issues for teams.
Formula One has already cancelled the Chinese Grand Prix due to the epidemic.
ADVERTISEMENT
Article continues below this ad
The F1 season kicks off with the Australian Grand Prix on March 15.