"Bahrain Has a Soul" – Toto Wolff Annoyed With the "Direction" Taken By F1
Published 11/08/2020, 6:31 AM EST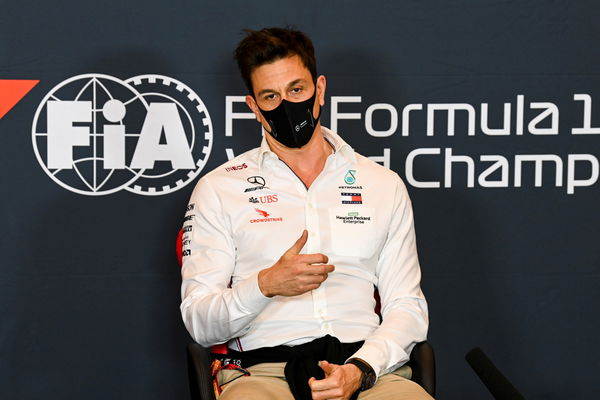 ---
---
Owing to the coronavirus pandemic, F1 included some old-school tracks in its 2020 roster. It proved to be refreshing for everyone involved in racing, which included Mercedes team principal Toto Wolff.
ADVERTISEMENT
Article continues below this ad
Formula 1 are yet to release a provisional calendar citing the races and its corresponding days. Many have called on to include tracks such as Mugello and Imola, in the 23-races campaign.
Not just because it is aesthetically appealing in nature, but, also because enforcing track limits with grass and gravel traps ensures that drivers need to be capable of executing delicate moves.
ADVERTISEMENT
Article continues below this ad
Mercedes boss Wolff likes technical tracks such as Imola and Mugello
Mercedes boss Wolff concurs and stated, "I've always been very vocal about that I disagree with the direction we have taken on racing on oversized supermarket parking lots because it takes the factor of the driver, his skill, away."
"Therefore I really like racing in Imola, I like racing in Mugello and the tracks where you really analyse [matters] if you make a mistake."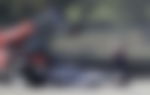 Race tracks such as Nurburgring and Portimao also entered the frame in 2020. Quite a few drivers got their lap times deleted, and the in-depth analysis meant the room for error was quite less.
"I think we need to bring gravel back to make sure [when] you [are] flying off that you can't rejoin without any damage to your car." added Wolff.
Toto Wolff feels that F1 needs to adapt changes in track characteristics
A consideration for gravel traps should happen, because of the amount of run-off area available to the drivers. During the Russian GP, the asphalt runoff areas made it possible for drivers to rejoin the track.
ADVERTISEMENT
Article continues below this ad
Toto Wolff also feels that tracks like Bahrain have a 'soul' which adds a level of intrigue to racing. He also said that adaptation to old-school circuits like these might serve F1 in the best of interests.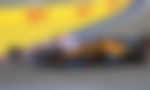 "Bahrain has a soul also because we've been in Bahrain a long time and these guys have been partners to F1 for a long time. But maybe we need to adapt the circuits in exactly the way I've described." concluded Wolff.
ADVERTISEMENT
Article continues below this ad
Not to mention that standard painted tracks will make racing redundant to an extent. Therefore, it is only wise for F1 to consider mixing it up. And having a variety of circuits will only add an element of good racing.