Baku Heartbreak "One of the Toughest Moments I've Had in a While": Lewis Hamilton
Published 06/07/2021, 4:26 AM EDT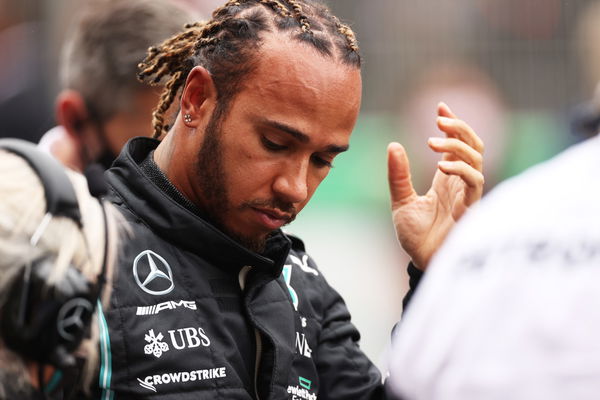 ---
---
Before a race weekend even begins, it is assumed that Lewis Hamilton, a seven-time champion, will emerge as the race winner, or finish on the podium, at the very least. However, things were different this time for the Briton, who not only lost out on a podium, but even finished outside the points, in a lowly 15th.
ADVERTISEMENT
Article continues below this ad
When his title rival, Max Verstappen, crashed out in the final laps of the race, there seemed to be nothing between Hamilton and the race win. However, just moments after the standing restart, he made a grave mistake, one he will regret for ages to come.
The Knight has admitted that this was one of the toughest moments in his career. However, he is still confident that the team will come back stronger in the next race.
ADVERTISEMENT
Article continues below this ad
Lewis Hamilton apologies to his team after Baku failure
Hamilton said, "An unfortunate day, a humbling experience and I'm so sorry for the team. We did a good job to be in the position we were in today, to be out of the top ten on Friday and come back was down to the hard work of the men and women in this team.
"When Checo came towards me after the restart, I turned the wheel and flicked a switch which shifts the brake balance and that caused me to lock up."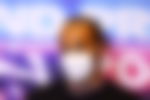 "It's one of the toughest moments I've had for a while – one moment we had all the points and the next we had none but for sure, we'll regroup and come back," Hamilton concluded.
Watch Story: From Jimmy Kimmel to Ellen: Lewis Hamilton on Talk Shows
The Knight gives the reason for his costly mistake
The Mercedes driver took the race lead soon after the restart, but accidentally clipped a switch that locked his breaks. He then slid off the track at Turn 1, allowing Verstappen's teammate, Sergio Perez, to win the race.
This forced Lewis to finish the race in 15th, breaking his streak of 54 points finishes in F1.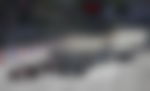 Explaining how it all went down, Hamilton, as quoted by Autosport, said, "I'm not entirely sure, but I hit some sort of switch that caused only the front brakes to work. There's a button we have to help keep the front brakes up [to temperature].
"As Perez pulled over, I reacted and accidentally latched on the switch. It just locked up and I went straight on," he concluded.
The number 44 driver rarely makes mistakes, and such grave ones, even more so. He will surely let his blunder at Baku fuel his hunger for the title and will look to redeem himself at the French Grand Prix.