Battle Lines Drawn as Lewis Hamilton's Former Teammate Pens Two Worded Response to Out-Classing the F1 Champ
Published 01/24/2023, 9:30 AM EST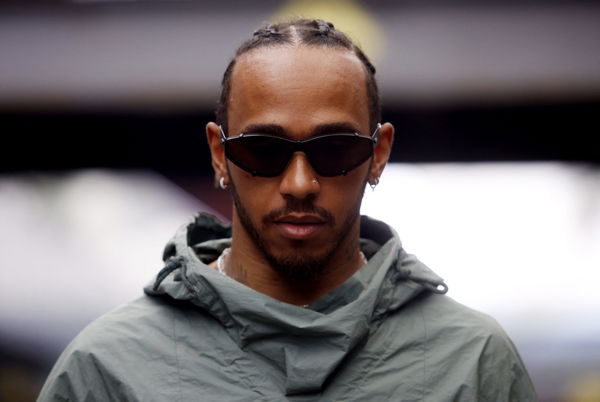 The term "teammate" in Formula 1 is one of the most misleading terms in the sport. While a driver competes against every other driver on the grid, his biggest competition is none other than his own partner. To put it simply, nobody likes to lose, definitely not against the guy driving the same machine. And if that partner is Lewis Hamilton, then you are already in a tough spot. There aren't many who have managed to beat him driving the same car, but ones who have, cherish it their whole life. One of those very few is Jenson Button.
ADVERTISEMENT
Article continues below this ad
Despite winning the world championship with Brawn GP in 2009, Button switched to McLaren to race alongside Hamilton. The move did not turn out as planned as Button didn't just finish 5th in the championship, but was also beaten by Hamilton on points. Despite that, he enjoyed the competition. Once he was able to adapt to the car, he got the better of Hamilton next year in 2011.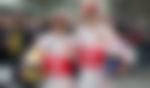 ADVERTISEMENT
Article continues below this ad
Jenson relived that glory as The Race recently did a story on Lewis' seasons where he didn't win a title. In the list, they mentioned the 2011 season and praised Button for his performances. They wrote, "Button outperformed and outscored Hamilton, who also struggled to adapt his aggressive style to the demands of the new Pirelli tires. It's the only year in his F1 career that Hamilton has been emphatically outclassed by his team-mate."
Overjoyed by the praise, Jenson shared the article on Twitter with a caption that read "who dis?!" with a silly emoji.
Fans had a mixed reaction to the post as either they either hailed him for the rare achievement or called him out for being petty.
Jenson Button starts a war among fans with his divisive post on Lewis Hamilton
Have a look at how the F1's Twitter population reacted to the post shared by Jenson.
One fan hailed Jenson's achievement and even went as far as calling him the GOAT.
They forgot to add that you got obliterated in qualifying, silly diffuser merchant 😹

— frank (@fvs00000) January 24, 2023
One user called out Hamilton fans for being salty and trying to undermine other drivers' achievements.
No clue why Lewis fans constantly have to skew reality, JB and NR both "emphatically" outclasses Lewis and that in no way takes away from the rest of his accomplishments, but to want to erase the accomplishments of others so your driver looks better is just mean.

— Dayvi Schuster☀️ (@dayvsterdev) January 24, 2023
Button outscored Fernando Alonso in 2015 by just 5 points. They were teammates at McLaren back then.
Jenson is the only driver that beat both Hamilton and Alonso as teammates. A proper legend. Hamilton-Button was a great lineup at McLaren. Shame they didn't win any championships in that period.

— Isaac A (@yadadoo20) January 24, 2023
That year, Button became the first teammate who beat Hamilton over a full season. Before that, Alonso had only tied with him on points in the 2007 season.
the first man who beat Lewis in a equal machinery

— der größte Meister0507 (@mardama05) January 24, 2023
And then you got destroyed by Lewis in 2012, but Lewis had an insane amount of bad luck so you got away with it. Remember when he lapped you in Canada 2012. You have always been unbelievablely arrogant, I remember when you said you where better than Micheal Schumacher.

— Elijah (@Elijah83962576) January 24, 2023
ADVERTISEMENT
Article continues below this ad
Watch This Story: Exciting News for F1 Fans as Las Vegas Joins The 2023 Calendar
The man who beat Lewis Hamilton in equal machinery before it was cool

— Jamie (@jgebradford) January 24, 2023
ADVERTISEMENT
Article continues below this ad
Which side of the wall are you on? Is the win over Hamilton one to be cherished, or was Button just bragging?
Edited By: Ranvijay Singh