Before Dating Hollywood's Biggest Stars, Who Was Lewis Hamilton's First Love Interest?
Published 08/25/2022, 2:36 PM EDT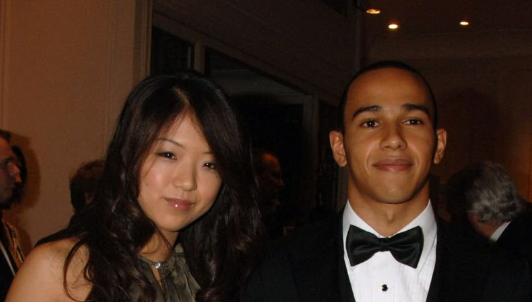 Becoming a Formula 1 driver is a matter of immense pride, as only the very best make it to the premier class. An even greater achievement is becoming a Formula 1 World Champion. This is exactly what makes Lewis Hamilton one of the greatest of all time. Once one reaches the level of Sir Hamilton, there is no going back.
ADVERTISEMENT
Article continues below this ad
No matter what Hamilton does, the public eye is omnipresent, such is the fame that comes with his level of success. However, the constant oversight does not draw a line at Formula 1, and matters of private life also become public. This is exactly how we are all aware of Hamilton's rich dating history. However, let's have a look at the woman the Mercedes man dated before he became a household name.
ADVERTISEMENT
Article continues below this ad
Life of Lewis Hamilton before Formula 1 fame
We hardly read or hear about it, but Hamilton had a life outside of racing and Formula 1. Before Hamilton became a Formula 1 World Champion, the Brit was just an average kid. Maybe not average as Hamilton was also competing in the Karting competitions and Formula racing series.
However, Before Hamilton made his F1 debut in 2007, he was a student at the Cambridge School of Arts and Science. During that time, Hamilton, in his teens, met his first girlfriend Jodia Ma.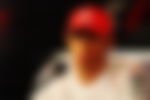 Hamilton met and started dating the Hong Kong resident in 2003 during his university. The two dated through their university years and their relationship lasted four long years.
The pair parted ways in June 2007, the same year Hamilton put on his big boy helmet for McLaren in Formula 1. The reason behind the split is unknown. After the split, Jodia Ma reportedly moved back to her hometown and started working as a guest relations manager at the trendy Zuma restaurant.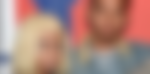 However, despite the split during his Formula 1 initiation, the former couple remained friends. The former lover even took a trip to Shanghai Grand Prix in 2007. "We are definitely not back together as a couple, but we are friends," she said.
The unfortunate history behind Jodia Ma and Hamilton's sponsor before life in F1
Way before he earned himself the 'Billion Dollar Man' nickname, Hamilton lived a very struggling life. Before Hamilton had McLaren's support, he had to find sponsors to continue racing in F3. Hamilton briefly found a sponsor in the unlikeliest place.
In his autobiography, he wrote, "Jodia said, 'My dad owns this company in Hong Kong and would love to sponsor you.' I told her there was no way I wanted to do that but she went away and sorted it out anyway."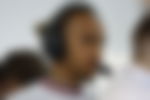 However, while Hamilton was rising through the F3 ranks in 2005, Ma Bo-Kee's empire started to crumble. The Hong Kong tycoon allegedly handled £78million in 'proceeds of crime', the legal term for money laundering.
Moulin Global Eyecare Holdings, the eyewear company, crumbled after banks called in multi-million-pound debts. Fraud investigations also followed as Ma Bo-Kee was arrested with other directors.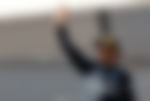 In 2007, while Hamilton earned his McLaren's seat, Ma Bo-Kee was ordered to sell all his assets to repay his debtors. Hamilton ended his relationship with Jodia Ma soon after and the rest is history. However, after Jodia Ma, Hamilton dated a host of a-list celebrities.
A look at Lewis Hamilton and his rich dating history after his F1 debut
ADVERTISEMENT
Article continues below this ad
After Jodia Ma, Hamilton started dating Nicole Scherzinger, his longest and most public relationship to date. Hamilton started dating the Pussycat Dolls singer the same year as his maiden world championship title, in 2008. The two were in an on-and-off relationship for eight years until their final split in 2015.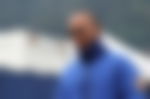 After Scherzinger, Hamilton dated a few more women, but never as long as he dated Scherzinger. A few names on his A-list celebrity girlfriends are Winnie Harlow, Sofia Richie, Rihanna, Rita Ora, Barbara Palvin, and Nicki Minaj, among others.
ADVERTISEMENT
Article continues below this ad
WATCH THIS STORY: Fresh Heartbreak for Lewis Hamilton as Latest Love Interest "Stops Following Him on Instagram"
Hamilton's rise to fandom has made his private life extremely public. However, the seven-time world champion has championed his private-public life gracefully.