The Construction of the Hanoi Street Circuit is complete! Vietnam's capital city is all set to host its first-ever F1 race on a brand-new track. The Vietnam Grand Prix features a unique track layout with long straights and narrow corners.
The Hanoi Street Circuit is ready for some F1 action
F1 first announced the Vietnam Grand Prix in late 2018. Fans were apprehensive initially as it would be another street circuit on the calendar. Veteran circuit designer Hermann Tilke was given the responsibility of designing the circuit.
Tilke has designed fan favourite tracks such as Sakhir, Sepang and Istanbul. However, the German engineer is also responsible for a few tracks that fans despise.  These include tracks such as Sochi and Abu Dhabi. Tilke's most recent F1 creation is the Azerbaijan circuit, which has produced some excellent races.
The Hanoi street circuit features some tight hairpins and long, winding corners leading to massive straights. In theory, this should make for abundant overtaking, but we won't know until the race actually begins.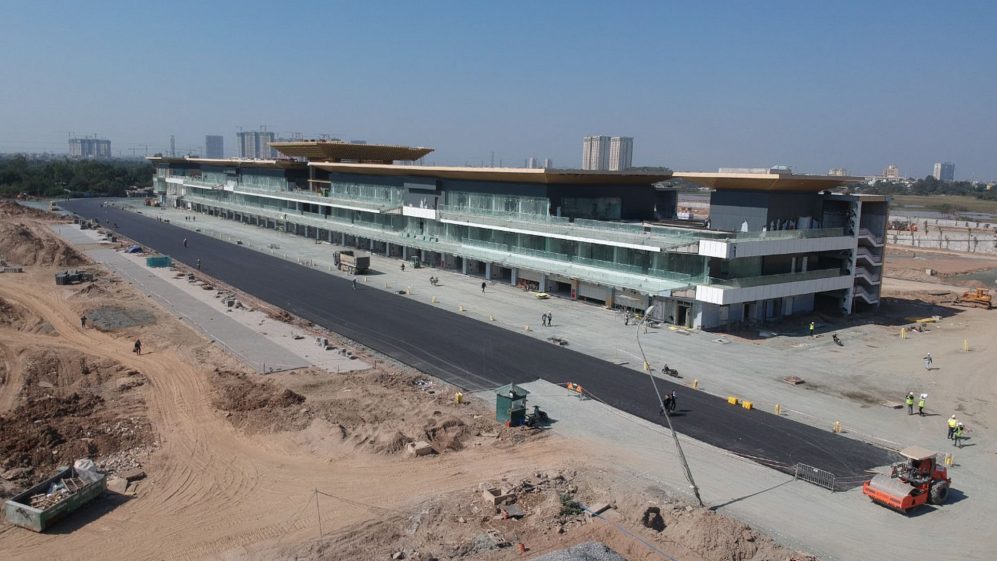 Additionally, Vietnam will be F1's first track since Liberty Media took over the company. It will also mean F1 will have 6 street circuits in the 2020 calendar. This hasn't gone down to well with old school fans, who prefer the return of classic race circuits.
The CEO of the Vietnam GP, Le Ngoc Chi said:
"This is a major milestone for us to celebrate as we come closer to staging Vietnam's first-ever Formula 1 race weekend in just over a month's time.
"It will be a moment of great pride for the whole team here at VGPC and a fitting tribute to the hard work that has gone into ensuring the newest track in F1 is ready on time."
"With the help of everyone at Tilke and F1's Motorsport Division, we feel confident in saying that this track will be one of the most challenging and exciting on the F1 calendar and we look forward to it quickly becoming a fan favourite."
The Hanoi circuit paddock also features an impressive circuit complex with a modern take on classic architectures. The race was initially under threat from Coronavirus, but track authorities have clarified that the event will take place as intended.
The Vietnam Grand Prix will take place on April 5, 2020.