Sebastian Vettel's Team Radio Hints at High Expectations After Qualifying Debacle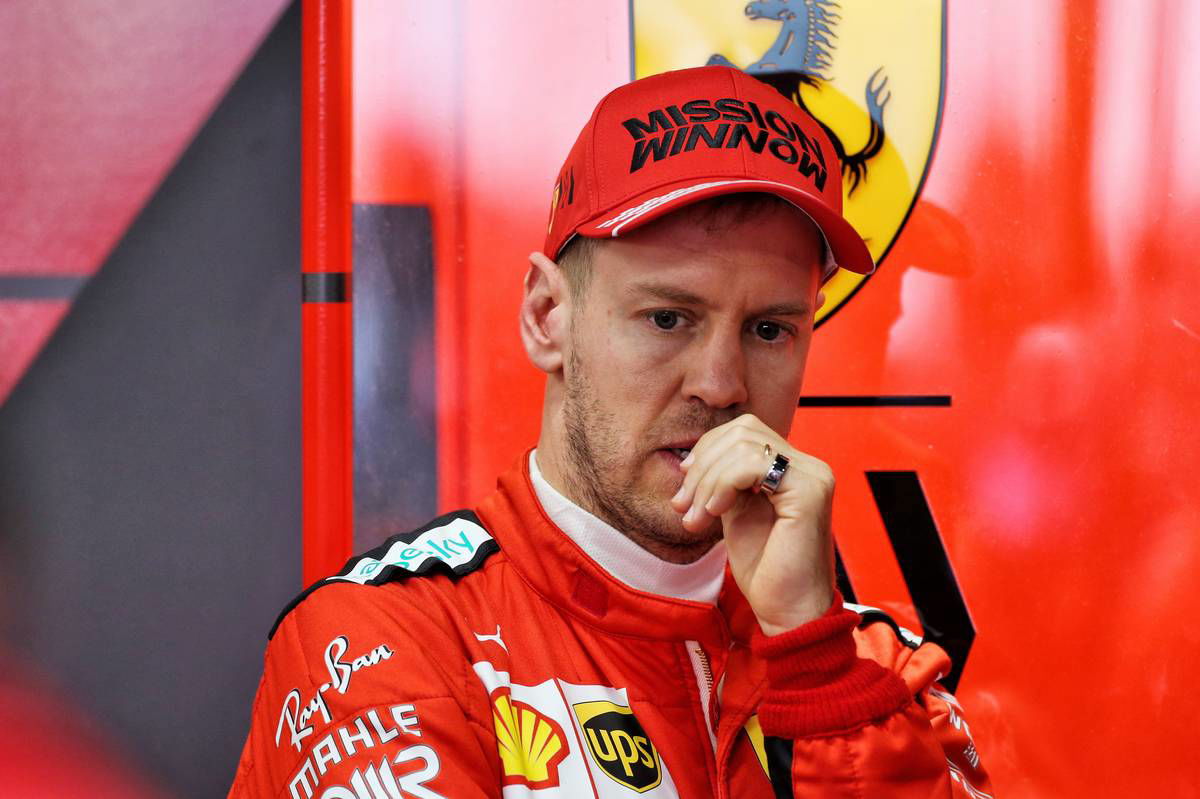 After two days of horrific results, Ferrari pulled out a relatively better result at the Saturday's qualifiers in Spa Francorchamps. After finishing 15th and 17th at the second free practice, Ferrari dropped further down the list on Sunday. The final practice saw Sebastian Vettel claiming 20th while Charles Leclerc finished 17th.
Ferrari came back from the point of no return to qualify 13th and 14th for Sunday's race. However, only half the battle has been won. The final test awaits them on the main race day as they would try to go up the ranks. Though their primary target would be securing a top 7 spot, yet Charles would be aiming for a podium finish trying to regain some lost glory.
Post qualification, Vettel heard from his crew regarding the confirmation of his grid position.
"P14, P14.."
Following his qualification, Vettel was heard communicating with his race engineer regarding the position of other drivers. It was specifically the P10 position as he would've wanted to analyze the margin of missing out.
" P10 was 42.7 that is Norris, then is Kvyat, Gasly, Charles 42.996 and then Russel 43.4. Kvyat eleventh and Gasly 42.7, 42.7 for both."
Team radio post quali di Sebastian #Vettel. #BelgianGP #F1 #Ferrari #TeamRadio #Qualifying pic.twitter.com/JnhzZLTB73

— Alex Brunetti (@deadlinex) August 29, 2020
Sebastian Vettel has work to do on Sunday
Ferrari had a tough time prior to the race. Coming all the way down to the Spa with issues with the power unit. However, Friday practice revealed the inability to use tires in the correct operating window.
Sebastian Vettel showcased a blunder as he finished 20th in the final practice session. Fans took to twitter to express their anger, frustration, and sarcastic taunts. However, qualifying saw both the Ferrari drivers leading from the front and claiming a comparatively respectful position in the grid.
Winner of the 2019 Spa Francorchamps, Charles Leclerc struggled too. In any case, he was slightly better than Vettel. It would be a challenging race for Ferrari on Sunday.
Meanwhile, a 1-2 finish from Mercedes boosts their chances of victory. Although considerable challenge would be coming from Max Verstappen