Bernie Ecclestone Makes a Bold Claim About Lewis Hamilton and Verstappen in the Same Team
Published 10/28/2020, 7:30 AM EDT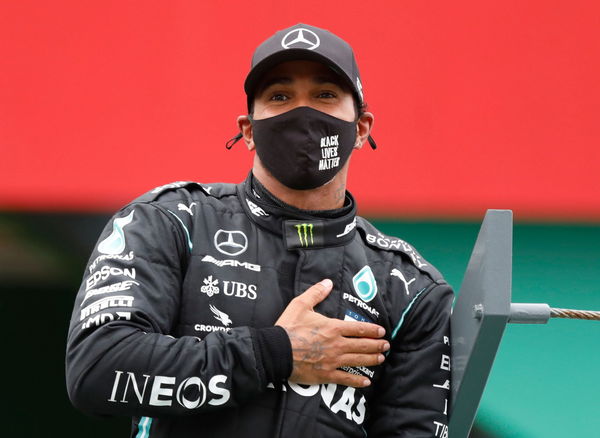 ---
---
Lewis Hamilton has been churning out consistent performances over the last few seasons while his teammate, Valtteri Bottas, looks to have run out of juice to battle against the Briton on the track.
ADVERTISEMENT
Article continues below this ad
Bernie Ecclestone, too, felt the same and mentioned that Lewis "hardly makes any mistakes." Although the former F1 CEO lauded the Briton's performances, he wondered if Lewis would be this consistent had he been teamed up with Max Verstappen.
Speaking to Sport1, Bernie felt that Lewis deserved to hold such impressive records in Formula 1. "Lewis deserved it. He always beat his teammates until 2016," he said.
ADVERTISEMENT
Article continues below this ad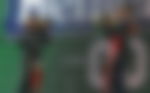 "But I compare him to a poker player who knows he has four aces in his hand. You can play poker while the others are sweating. I would love to see him on a team with Max Verstappen. The question is whether he would make so few mistakes."
Lewis never had a problem with his teammates throughout his career. The only season he was under pressure was when Nico Rosberg managed to beat him in 2016. But since then, Lewis is yet to face a hard fight from his teammate, Valtteri Bottas.
Ecclestone believes Lewis Hamilton is one of the best, like Michael Schumacher
Ecclestone revealed that it is not fair to compare Lewis, Michael, and Ayrton Senna with each other. "Lewis is one of the best, without question," he said.
"Like Michael, too. But who is the best in the end can hardly be answered. You can hardly compare Michael, Lewis, or Ayrton Senna with each other.
"Before the second World War, people were telling true miracles about a Bernd Rosemeyer. Juan-Manuel Fangio won five world titles in the 50s. And he's still ahead in terms of win rate.
"What if Jim Clark or Ayrton Senna hadn't had an accident that early? Or Jochen Rindt, who for me personally was the fastest, would have had competitive cars earlier in his career?" Bernie questioned.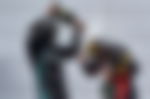 Apart from Lewis' consistent performances, the timing has also been perfect for the Mercedes driver over his career in the sport. Just a year after he joined Mercedes, the team turned out to be the strongest on the grid and have stayed that way till now.
ADVERTISEMENT
Article continues below this ad
On the other hand, his former team, McLaren, went through a terrible phase in the sport between 2014 and 2018. From fighting for championships, the team were fighting hard to bring their cars home in the Top-15.
Hence, could the luck stay with Lewis and accompany him through the next season where he has the chance of breaking yet another one of Schumacher's records of 7 World Championship titles?
ADVERTISEMENT
Article continues below this ad