Best of Michael Schumacher: When the F1 Legend Drove a Majority of Race Stuck in 5th Gear
Published 01/02/2021, 4:46 AM EST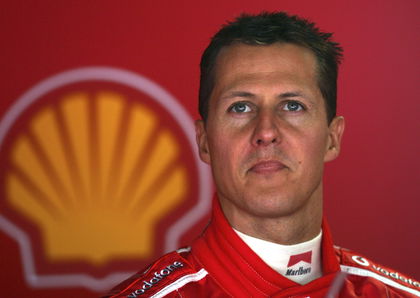 ---
---
The 1994 Spanish GP was an utterly strange one for Michael Schumacher and Benetton. Having sealed pole position in the race, the German looked to be far out in front from Williams' Damon Hill.
ADVERTISEMENT
Article continues below this ad
However, with a third of the race gone, Schumacher started facing problems with his gearbox. Sauber aerodynamics consultant Willem Toet offers insights into how the Benetton driver managed the situation.
Writing in a post, Toet stated, "Michael radioed in to say that he was having intermittent gear selection problems. The team pitted the car a little earlier than they might have (still some fuel in the car) so they could have a quick look."
ADVERTISEMENT
Article continues below this ad
Michael Schumacher dropped to third place at one point in time during the race
"Red oil was visible at the rear of the car. Red oil. That's hydraulic oil and Benetton were using that to actuate gear changes. The car was stuck in 5th gear. 5th gear. Imagine trying to start from the traffic lights in 5th gear in your road car. Quite a challenge. Michael managed it masterfully."
Driving in fifth gear for the entirety of the race, Schumacher naturally lost some pace and few track positions. However, with other drivers pitting in, he gained back up the places and maneuvered expertly round the tricky corners to build decent lap timings.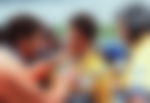 Toet continued, "He dropped to 3rd at one point but his lap times improved when he was running alone and with the pit stops of others, he pitted in the lead for his second and final pitstop.
"There is no doubt in my mind that his sports car experience and his use of speed displays allowed him to get the best out of the car."
Damon Hill won the race, but it was an incredible effort for P2 from Schumacher
ADVERTISEMENT
Article continues below this ad
"It was actually "lucky" that it was stuck in 5th gear – 6th would have been too slow to accelerate out of the slower corners and 4th would have been too slow on the straights to allow for "competitive" lap times," concluded Toet.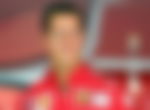 Technical glitches and internal problems in the car leading to retirements are commonplace in F1 these days. However, despite a serious issue with the gearbox, it did not stop Schumacher from continuing to race.
ADVERTISEMENT
Article continues below this ad
Perhaps this is one aspect of what makes him a true racing legend – the resilience to keep fighting until the end. This story, among many others, strives to prove why Michael Schumacher was a great champion of the sport.