Earlier this year, Mercedes developed a revolutionary steering system for its W11 machine. In spite of the regulations staying the same for the next two seasons, the FIA banned this new-fangled system.
Apparently, the FIA made this move as part of a series of changes to tidy up the rules. It is also a response to the far-reaching effects of the global coronavirus crisis. Under the new 2021 regulations, Mercedes' 'dual-axis steering' (patent pending) is outlawed, though the ruling is delayed.
With the coronavirus pandemic, the 2020 season still has not begun, but the ban is still in place. This is in spite of teams running 2020 cars next year.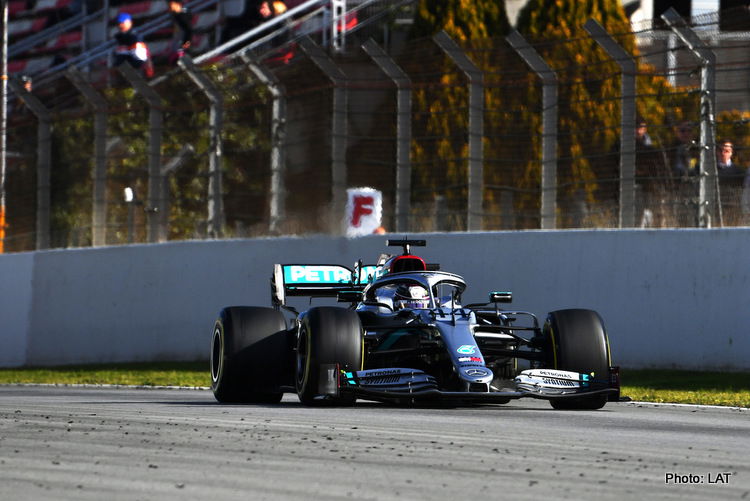 How does the Mercedes system work?
As it turns out, the DAS alters the 'toe' of the front wheels between cornering and straights. The primary objective is to reduce tyre wear on the W11. In theory, this could hand Mercedes a significant advantage if/when racing finally gets under way this year.
Sadly for the F1 teams and fans, the coronavirus pandemic threw the entire 2020 season into disarray. Case in point, the first eight races got called off and plenty of others likely to follow.
So, the possibility of the 2020 championship getting underway remains uncertain. However, the FIA has now 'tidied up' the rules so they acknowledge the team and F1-approved changes.
These changes include, teams waiving their rights to consultation on the race schedule. So it is easier for F1 to reconstitute the season if/when global travel restrictions are eased.
Other changes include, permission to change the rules during the season with agreement of only 60% of the teams. Secondly, the new rules also reduced the post-season tyre test to just one day. Additionally, engine manufacturers should also experience the mandatory factory shutdown.
Also, the F1 governing body modified the engine usage rules to account for the shorter season. So, if the championship is 14 races or less, the number of permissible power-units reduces from three to two; while if it is 11 or fewer only one battery and electronics control unit may be used. Finally, the FIA banned aerodynamic development for the 2022 season in 2020.