Big Blow to Vettel & Schumacher as F1 CEO Announces Sad German GP News
Published 09/15/2021, 6:09 AM EDT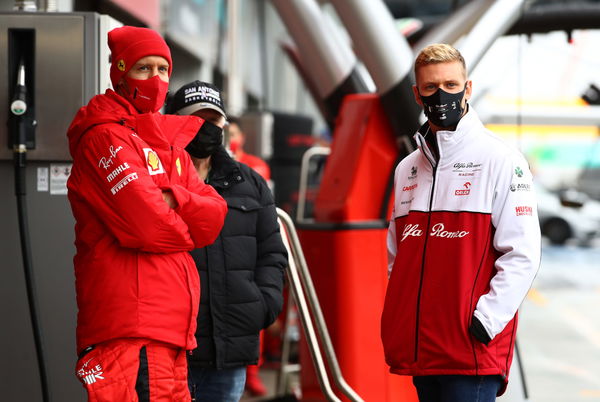 ---
---
Germany has remained one of the few countries to host F1 races through almost every season, with the latest race being at Nurburgring in 2020. Of course, that was a one-off as a lot of other scheduled race weekends opted to back out amidst rising COVID-19 cases in 2020.
ADVERTISEMENT
Article continues below this ad
Nurburgring has remained on the radar through the ongoing season too. However, with winter inching closer, the circuit could soon be covered by snow, proving it absolutely impossible for an F1 race to take place. Hence, an Eifel Grand Prix this year is impossible.
Stefano Domenicali confirmed to #Sportbild that there won't be a race in Germany in 2022 (the new 2022 F1 calendar will be presented in two weeks) 😞

Domenicali confirmed that the season opener in 2022 will be Bahrain again.#F1

— tami. (@Vetteleclerc) September 15, 2021
ADVERTISEMENT
Article continues below this ad
But, what about 2022? Well, here's the sad news. Stefano Domenicali has officially revealed that neither the German Grand Prix nor the Eifel Grand Prix will be on the soon-to-be-unveiled racing calendar.
"I would like to keep the F1 calendar at 23 races. We have inquiries from Africa, we are talking to South & North Africa, plus one or two races in the Far East, such as Korea. I can imagine a third of the races in Europe, the others spread around the world," he told Sport Bild.
And this is undeniably a major disappointment, not only for the fans but also for Sebastian Vettel and his idol's son, Mick Schumacher. The latter is yet to race in front of his home crowd; He did receive an opportunity in 2020 via Alfa Romeo.
Schumacher was also due to take part in FP1 at Nurburgring; however, poor weather forced the stewards to call off both FP1 and FP2.
Will Hockenheim Ring ever return to the F1 race calendar?
Prior to Nurburgring's brief cameo in 2020, it was all about the Hockenheim Ring. The circuit offered an immense number of overtaking opportunities. Not to forget the chaotic races back in 2018 and 2019.
ADVERTISEMENT
Article continues below this ad
While the 2018 German Grand Prix ended up being the trigger point to the championship battle's transition between Hamilton and Vettel, the 2019 German Grand Prix was arguably the most eventful race of that season. But, there ended Hockenheim's run. The contract was over, and F1 showed no interest in extending it.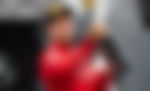 Fans are still demanding the return of Hockenheim, but Formula 1 doesn't seem as eager to grant their wishes. That said, there are quite a lot of new countries joining the calendar, including Saudi Arabia, Zandvoort, and Vietnam.
ADVERTISEMENT
Article continues below this ad
Hence, amidst an already enormous 23-race calendar, it could be almost impossible for F1 to squeeze Germany into it as well. So, amidst yet another season without Hockenheim Ring, will F1 put an effort into bringing back the circuit in 2023? Well, let's hope so.
Watch Story: Biggest Crashes From 2020 Featuring Leclerc, Vettel & Grosjean