Big Name Returns to Ferrari F1 as Team Announces Major Organisational Changes
Published 07/22/2020, 11:04 AM EDT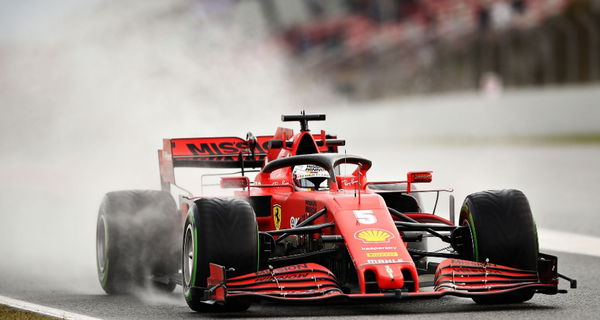 After a sluggish start to the 2020 season, Scuderia Ferrari is trying to pull out all stops. The team has officially confirmed that they are revamping their technical department in order to improve their position.
ADVERTISEMENT
Article continues below this ad
To ensure this, Ferrari instituted a chain of command aiming for more focus and to simplify matters.
The Italian marquee also established a new Performance Development department. Head of Aero Development, Enrico Cardile, will be moved from his current position to lead the Performance Development sector.
ADVERTISEMENT
Article continues below this ad
However, one of the biggest changes is the return of the legendary Ferrari F1 car designer, Rory Byrne.
Meanwhile, Enrico Gualtieri remains in charge of the Power Unit, while Laurent Mekies retains his position as the Sporting Director. Finally, Simone Resta will stay on in the Chassis Engineering department.
Scuderia Ferrari is determined to claw its way back to the top
Team Principal Mattia Binotto confirmed the upheaval of the technical department within the organization. The outfit's objective is to speed up design and development on the car performance front.
According to him, Ferrari needed a change of direction to clearly define the team's responsibility and working processes. At the same time, they needed to reaffirm the company's faith in its technical talent department.
Enrico Cardile can rely on the expertise and experience that Rory Byrne and David Sanchez have to offer in a bid to improve the car's development.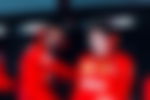 ADVERTISEMENT
Article continues below this ad
Binotto continued, "We believe Ferrari personnel are of the highest level and we have nothing to envy about our main competitors in this respect, but we had to make a decisive change, raising the bar in terms of the responsibilities of the department heads."
He insisted that Ferrari has begun to lay out a process to lead to a new and enduring winning cycle. Binotto is aware that success will not come overnight and the marquee will face plenty of setbacks.
Especially in terms of results and performance. However, he insisted that the team must effectively react to the shortcomings in order to weed them out completely and find their way back to their former glory.
ADVERTISEMENT
Article continues below this ad
He said that the Maranello-based squad needs to get back to being at the very top of Formula One world as soon as possible. Ferrari wants this and the Tifosi hailing from around the world are hoping for the same.