'Big Teams Might Call It Quits' – Haas Makes Bold Prediction for the Rising New Era of F1
Published 02/26/2021, 2:25 AM EST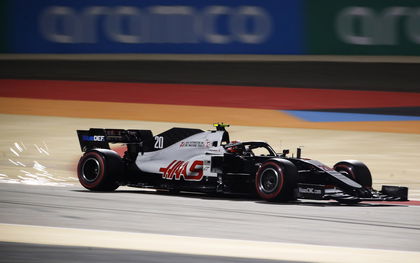 ---
---
F1 is all set to jump into an entirely new era from the wake of the 2022 season. And amid the soon-to-witness changeover, massive uncertainty has been looming over the sport.
ADVERTISEMENT
Article continues below this ad
The biggest question being, will the teams stay loyal to the sport despite the entry of the budget cap?
Well, Haas F1 owner, Gene Haas, is anticipating an unpredictable couple of seasons from 2022. He felt that the chances of big teams bowing out of the sport could be considerably high over the two seasons. This is because of F1's recent measures at bunching up the grid for much closer racing.
ADVERTISEMENT
Article continues below this ad
This could leave top-field teams like Mercedes, Ferrari, and Red Bull thinking twice before continuing to race in the new phase of F1.
Haas' view on the upcoming regulation changes
Speaking to RACER, Gene opened up that big teams might quit F1 following the potential realization that they have better scope in other racing series.
"Going forward in 2022 and 2023, maybe doors will open. Maybe things will happen. Maybe some of the big teams might call it quits," he said.
"This whole electrification of the whole automobile industry is going to be very upsetting to the tried and true conventional builders of cars.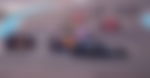 "So you never know when one of them might pull out and there might be some opportunities to do something else there. So who knows?"
While Red Bull recently confirmed their stay in F1 beyond the 2021 season following F1's decision on engine freeze, Mercedes and Ferrari haven't spoken much about the upcoming makeover.
Ferrari, in particular, have been disinterested in the budget cap and threatened to quit the sport on several occasions.
So, who knows? Gene Haas's words could turn up the same in reality in the next couple of years.
Haas will stay in F1 beyond 2021: Gene
The Haas F1 owner clarified that his team will continue racing in F1 despite the upcoming regulation changes. Furthermore, he revealed that the team isn't in debt. Hence, he is in a pretty comfortable position with respect to financial stability.
"I don't have any loans at all, actually. So going forward we can stay in Formula 1 as long as we want. And that's kind of where I want to be at the moment," the American said.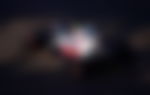 The 2022 season could be an eye-opener for mid-field teams like Haas, as the regulation changes could spice up their chances of fighting for points and podiums.
ADVERTISEMENT
Article continues below this ad
So, will the 2022 F1 season end up pulling the mid-field pack up the grid, and subsequently pull the leaders down the grid? Could this be the beginning of F1's downfall?
Well, let's see what the future holds.
ADVERTISEMENT
Article continues below this ad