$209 Billion American Collapse Gives George Russell's GF an Unwanted Head Ache to Deal With
Published 03/14/2023, 5:00 AM EDT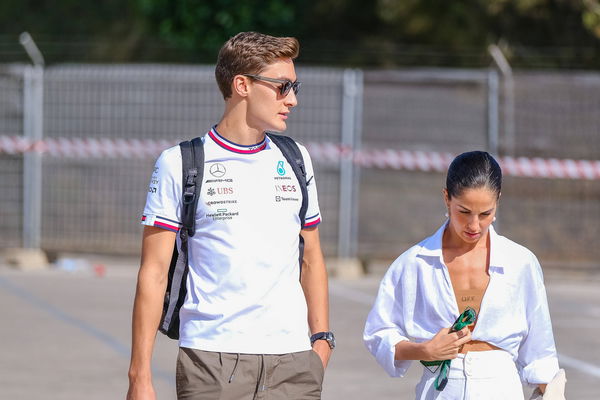 The recent Silicon Valley Bank saga has exposed the fragility of the American banking system. Experts like Bill Ackman are following the case closely and have suggested the government takes some swift action. Being from the investment brokerage industry herself, Carmen Mundt, girlfriend of Mercedes F1 sensation George Russell, is concerned as well.
ADVERTISEMENT
Article continues below this ad
The overnight collapse of the SVB left many in shock. The bank that lent money to the most influential tech companies in the world came crashing down on Friday. Congressman Matt Gaetz strongly opposed the idea of using the taxpayers' money to bail out the bank. Former California Governor Arnold Schwarzenegger's son, Patrick, however, stood in favor of the bailout. He cited the plight of "tons of employees and working-class Americans" that worked for these companies that were associated with SVB.
The girlfriend of George Russell and others react to SVB failure
ADVERTISEMENT
Article continues below this ad
Now, billionaire hedge fund manager, Bill Ackman, has urged the government to take some necessary steps and do it swiftly. That is because he fears SVB's collapse might trigger a domino effect. Ackman, according to Daily Mail's report, warned that if they took no steps before Monday morning, panicking citizens would flood the ATMs, looking to draw their money, resulting in the collapse of many smaller institutions.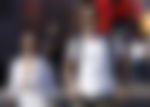 Carmen, too, is trying to make sense of the entire situation at the moment. She took to social media to tell her followers that the latest controversy has led to her reading a lot about it. In an Instagram story, she wrote, "Silicon Valley Bank failure is giving me A LOT to read."
SVB's CEO recently addressed his employees through a video message. He expressed his anguish about the whole situation and updated them on what he was up to.
Greg Becker gives an update on the SVB situation
Being among the top 16 American banks, SVB's failure has created a lot of panic in the masses. Amidst all of this, some politicians and experts are urging people to remain calm, explaining how SVB's collapse does not necessarily link to other banks and their clients. The other side has already declared it the biggest financial disaster America has ever gone through. Meanwhile, Greg Baker, SVB's CEO, gave an update on the situation.
ADVERTISEMENT
Article continues below this ad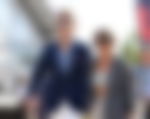 In a video message for the employees of the bank, he said, "It's with an incredibly heavy heart that I'm here to deliver this message today."
"I want to acknowledge how hard the last 48 hours have been on all of you. I care so much about all of you. It really is so incredibly difficult," he added. "I am trying to look past to focus on two things. 1.) I am focusing on you and thinking about the ultimate outcome of what this could be despite this incredibly difficult time. And 2.) I'm focusing on clients."
ADVERTISEMENT
Article continues below this ad
Watch This Story: WATCH: George Russell's Lonely Moment on Baku Podium Amid Glorious Red Bull Celebration
The next few days could clear the air around the whole situation a lot more. Until now, a lot of speculations are floating around.
Edited By: Akash Pandhare