Binotto Claims "Mistakes and Setbacks" Could Affect Ferrari's Crucial 2022 F1 Campaign
Published 02/27/2021, 3:22 AM EST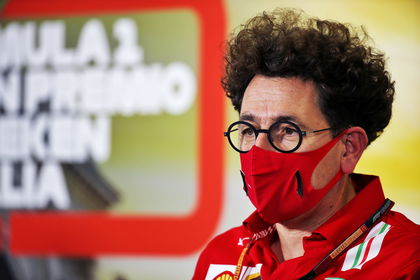 ---
---
A downfall in Formula 1 is always bound to happen to any team at some point, irrespective of its successful history in the sport. And Ferrari were the recent victims, as they fell from the top-field pack to the mid-field pack last season.
ADVERTISEMENT
Article continues below this ad
The Maranello-outfit just couldn't break away from the shackles and were stuck around teams like AlphaTauri and Renault. Meanwhile, Mercedes were free of any pressure from their potential threat, as they secured both the constructors and driver's title pretty effortlessly.
Hence, following the miserable 2020 outing, the Reds have been rather aching to return to the top of the pack. But of course, that is not practically possible over the 2021 season.
ADVERTISEMENT
Article continues below this ad
Well, then what about 2022?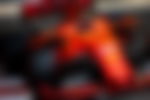 The 2022 F1 season could be the breakthrough year for the Prancing Stallion. This is because F1 will be introducing substantial technical regulatory changes into the sport.
Therefore, Ferrari decided to discard the 2021 development plans. Instead, they switched their focus on building the 2022 F1 car, hoping to get an edge over their rivals.
However, Ferrari's boss, Mattia Binotto, reckoned that it won't be an easy task for the team despite starting the developments much earlier than their rivals.
What did the Ferrari boss say?
During the 2021 team launch, Binotto revealed that some setbacks while developing the 2022 F1 car are inevitable.
"We must face these challenges with determination, along with our new driver lineup. In addition, the 2022 car must be planned from scratch, since it will be completely new, in its design and its technical features," he said.
"The path that lies before us is long and full of obstacles. It's entirely possible that there will be setbacks and mistakes. Some of them are inevitable. Others are intolerable.
ADVERTISEMENT
Article continues below this ad
"The important thing for us is that any weak spot becomes an opportunity for our team to improve, with the right spirit."
Overall, Ferrari have been missing out on a massive amount of horsepower over the 2020 F1 season. And now, with the newly designed engine, power-deficit is no longer a hindrance for the team. Hence, the Italian team could be competing for more podiums this year.
But the bigger question is whether they can sustain their positive 2021 outing into the 2022 season as well.
ADVERTISEMENT
Article continues below this ad