Binotto Confirms Ferrari 'Didn't Gamble on the Gearbox' After Leclerc DNS
Published 05/23/2021, 1:30 PM EDT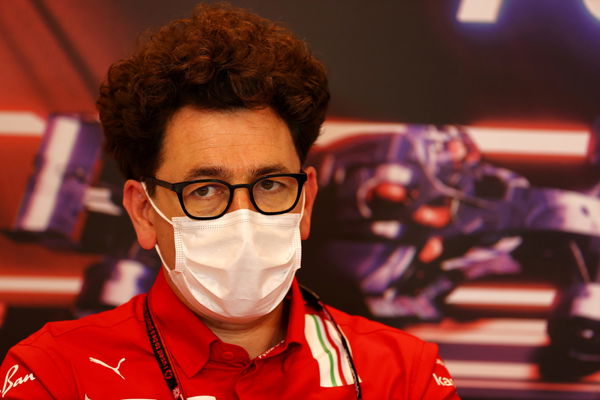 It turned out to be a day of heartbreak for Ferrari's Charles Leclerc as his race ended before it even started following what was assumed to be a gearbox issue. This led to Tifosi lashing out at the team for opting against changing the Monegasque's gearbox.
ADVERTISEMENT
Article continues below this ad
Amidst such looming hatred, Ferrari boss, Mattia Binotto managed to step in to clarify the actual reason behind the pole sitter's retirement from the Monaco GP.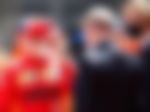 And it turns out, Leclerc had no issues with the gearbox, as Binotto clarified that Leclerc's withdrawal from the race was unrelated to the initially rumored gearbox issue.
ADVERTISEMENT
Article continues below this ad
Binotto speaks after Monaco GP
Speaking to F1 reporter Will Buxton, the Italian revealed that it was the left drive-shaft that forced Leclerc to bow out of the race.
"Obviously, we still need to analyze carefully to understand it from the completely opposite side to the accident of yesterday," he said.
"So, it was the driveshaft through the wheel to the hub on the left-hand side. So it could be as well completely unrelated to the accident. It's something we need to understand. So, let's see. But, certainly unfortunate and unhappy for it, reliability issue.
"It's not a matter of gamble on the gearbox. It's completely unrelated. But let's see what happens and a lesson to learn for us," Binotto added.
Ferrari enjoy a strong Monaco GP finish despite Leclerc's absence
While one side of the garage experienced nothing but heartbreaks, there stood Carlos Sainz and his crew who managed to secure 18 points out of the weekend. It was also the Spaniard's first podium in the scarlet jumpsuit.
ADVERTISEMENT
Article continues below this ad
It initially looked like Sainz had to settle for P3, considering both Max Verstappen and Valtteri Bottas were pacing well. However, then arrived the pit-stop misery for the Mercedes driver, who never returned to the track after entering the pit lane.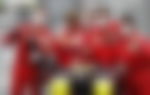 Since then, all Sainz had to do was to keep his nose clean and bring the car home in one piece, which he did quite easily. But the biggest positive out of the weekend is that Ferrari are back in business.
ADVERTISEMENT
Article continues below this ad
Furthermore, it looks like the Maranello-based outfit might find themselves on the podium more often this season. So, could this be the resurrection of the real Scuderia Ferrari? Well, we'll know in the coming months.