Binotto Denies Having a 'Ferrari Seat' at Alfa Romeo in Big Blow to Giovinazzi's F1 Hopes
Published 09/06/2021, 8:19 AM EDT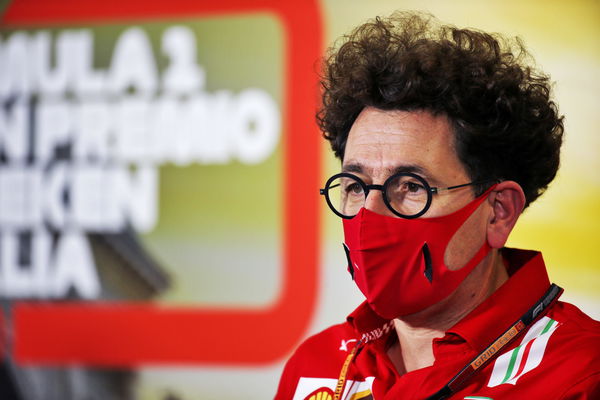 ---
---
Heading to Monza, F1 will wait for Toto Wolff's promised announcement. However, there is a lot of talk surrounding Albon's return to F1 with Williams. Toto Wolff, CEO of Mercedes Motorsports, prefers the seat to go to a Mercedes-backed driver. Mercedes is the manufacturer for Williams F1, and hence the debate begins if Wolff should have a say over the Williams seat. Ferrari boss, Binotto shares his thoughts.
ADVERTISEMENT
Article continues below this ad
Ferrari boss Mattia Binotto is against it. "I believe that whatever is happening between a team and a driver that's between the team and a driver and as manufacturers, we should not influence. I think that would be wrong."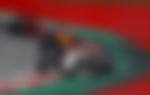 In starting this, Binotto dismisses the concept of the "Ferrari seat" in Alfa Romeo. Alfa Romeo reserves a seat for a driver from the Ferrari Academy; however, Binotto explains he has no control over it. "Ferrari have never a word on the 'Ferrari seat' on Alfa. It was a contract between Alfa Romeo, so it was a right of the sponsor Alfa Romeo on the Sauber car." 
ADVERTISEMENT
Article continues below this ad
Regarding Wolff's advocacy of Nyck de Vries in the Williams seat, the Scuderia boss takes Alex Albon's side. "If a driver has got an opportunity to drive he should simply have the opportunity to drive, wherever it is coming from and if the team is happy to give him a seat, they need to give him a seat. That's it."
No Ferrari seat at Alfa Romeo?
With Valtteri's seat at Alfa Romeo confirmed, the 'Ferrari seat' is still up for grabs. While Giovinazzi might retain his seat, there have been talks of a replacement there as well. Callum Ilott shows promise for the "Ferrari seat,"; but will Gio be making his exit from the team as well? A fresh lineup for the new era at Alfa Romeo sounds like a tempting thought.
ADVERTISEMENT
Article continues below this ad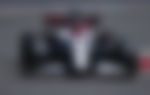 If Binotto claims the 'Ferrari seat' to be nonexistent, could Nyck de Vries partner Valtteri Bottas in the Scuderia team? Anything is possible.
The Monza week is going to be an interesting one for the driver market, as team dynamics and replacements look to bring about a sort of instability to the teams. Who will go where and when will the reshuffling begin? It's only a matter of time before we find out.
ADVERTISEMENT
Article continues below this ad
Watch this story: Love Is in the Paddock: F1 Fraternity Rings in Valentine's Day