Binotto: 'It Was Time to Move Forward' from Sebastian Vettel at Ferrari
Published 01/13/2021, 7:40 AM EST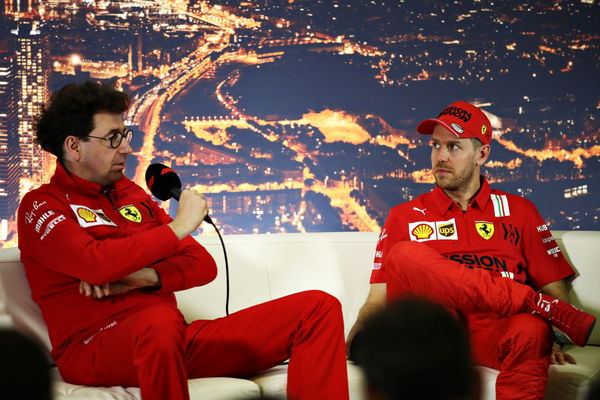 ---
---
Coming into the 2020 F1 season, Sebastian Vettel was entering the last year of his contract with Ferrari. However, the FIA suspended the season in May, and the German must have been relaxing at home with his family. However, there was a storm brewing among the calm at Ferrari.
ADVERTISEMENT
Article continues below this ad
Amid the pandemic, they were reflecting and making a few key decisions on their future; and one of them was to put their eggs in Charles Leclerc's basket.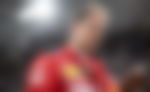 Vettel had been the numero uno driver of the Maranello-based outfit until the Monegasque entered the fray. He outshone the German in his first year with the team in 2019. They were impressed to see a championship-caliber driver coming out of their academy.
ADVERTISEMENT
Article continues below this ad
He took to their team like fish to water. So, they wanted to divert their focus away from Vettel. Team principal Mattia Binotto, speaking to Sky Sport's Craig Slater for an exclusive interview, seemed to be at peace with it.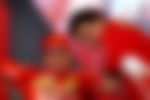 "I think Sebastian is a great person, a great driver, and we had some great moments together – but I think it was time to take a different decision and to move forward," Binotto explained on the decision to let go of the German.
Binotto is excited about the Sainz-Leclerc driver pairing at Ferrari
However, Seb's replacement is no slouch behind the wheel either. Though Carlos Sainz Jr. is not a four-time World Champion like Vettel, he brings a mix of youth and experience. This makes him and Leclerc the ideal pairing at Ferrari, according to Binotto.
ADVERTISEMENT
Article continues below this ad
"We will have a very young line-up in the future, the youngest Ferrari line-up since 1968, but those two drivers, Charles and Carlos, are very strong, very talented, and even though they are young, they have some good experience in F1. So I'm very happy about the choice," said the Swiss-born engineer.
ADVERTISEMENT
Article continues below this ad
While in theory, this sounds like the right choice, only time will tell if it in fact is. For a team that is clinging on to its past glory, they need to deliver in the present or risk losing a talented driver like Leclerc.