Binotto Launches Staunch Defence of 'Courageous' Leclerc Choice at Turkish GP
Published 10/11/2021, 7:07 AM EDT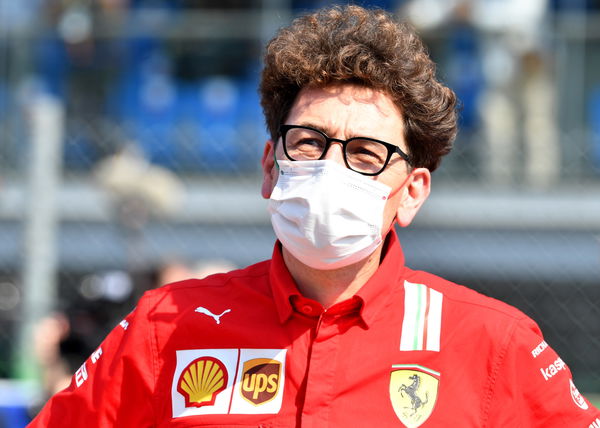 ---
---
Ferrari will leave the Turkish Grand Prix with a bit of disappointment. They were sitting comfortably in P3 throughout the entire race and had shown consistent pace. But they took the gamble to go for the win with Charles Leclerc without pitting.
ADVERTISEMENT
Article continues below this ad
But it did not work for the Italian team and Leclerc had to pit, which dropped him back to P4. Ferrari team principal Mattia Binotto mentioned that if given a chance, he would do it again and go for the win.
WATCH STORY: Ferrari Strategy Fails We Will Never Forget
ADVERTISEMENT
Article continues below this ad
I would do it again: Mattia Binotto
As reported by Corriere, the Italian team boss stated that if Leclerc would have pitted earlier, they would have finished third. But he stated they wanted to go for the win.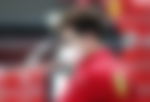 "Yes, if we had stopped earlier with Charles, we would have been on the podium. But we wanted to win. There is a big difference in points between a first and a third place and between a third and a fourth. It was a courageous choice. I would do it again," said Binotto. (Translated via Google Translate)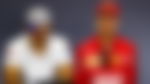 No regrets on my side: Charles Leclerc
And Charles Leclerc seems to be behind his team boss, as, according to Motorsport, the Monegasque driver mentioned that despite missing out on the podium, he has no regrets. He stated he had all the info and for a couple of laps before the gaining phase, it looked like a good decision.
"I had all the info I needed at that time, and once Valtteri pitted [from the lead], I was asking quite a lot on the radio, 'okay what are the lap times on the new inters?' For the first five/six laps, we were actually more or less in line with the pace. So for me, it was clear that it was not just rolling the dice.
ADVERTISEMENT
Article continues below this ad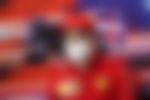 "I think I was quiet, and we were all confident with that choice. But it was a bit of a strange race with the new inters for six or seven laps. They had like a graining phase, and once you went through the graining phase, then you were finding a lot of pace again.
"That's basically exactly what happened. So no regrets on my side," said Leclerc.
ADVERTISEMENT
Article continues below this ad
Despite missing out on the win, the Ferrari driver left Turkey happy with his pace and the progress made by the team. They have also closed the gap to their rivals for P3 in the championship.
Should Leclerc have pitted sooner? Let us know.