Binotto Not Happy With Ferrari Criticism: "It's a Pity"
Published 05/11/2021, 4:45 AM EDT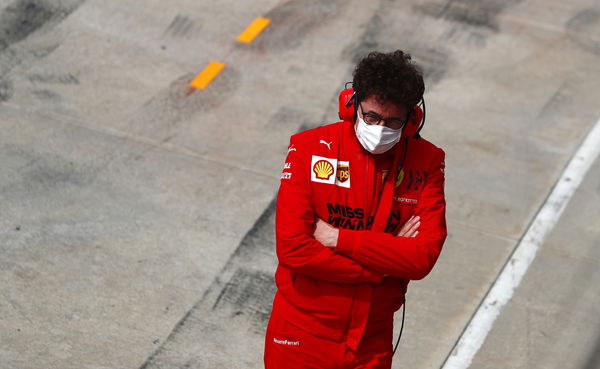 ---
---
A lot of pressure is hovering over the Ferrari F1 team, who were once the most feared outfit in the sport. However, now, with the recent downfall ending up as a massive hindrance, the Maranello outfit have kept their expectations to a minimum since the start of this season, declaring 2021 as a season of revival.
ADVERTISEMENT
Article continues below this ad
But that hasn't been the case when it comes to the viewers. People are still criticizing the team for failing to provide the in-form Charles Leclerc with a decent enough car.
One of them was apparently Sky Italia commentator, Carlo Vanzini, who pitied the Monegasque, for constantly being provided with an underwhelming car to race with.
ADVERTISEMENT
Article continues below this ad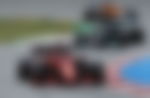 Of course, Leclerc is trying to squeeze every ounce of performance out of the Ferrari to deliver decent results. In fact, one can definitely say that he is somehow exceeding the car's potential.
However, there's also the fact that an entire crew is sweating out each day to contribute to Leclerc's success. Hence, this logic of praising an individual racer for a team's accomplishment did not go down well with Ferrari's boss.
It is a pity to hear such comments: Ferrari
As reported by PlanetF1, Mattia Binotto felt quite disappointed by the fact that the commentator failed to appreciate the team for Leclerc's on-track success this season.
"I was sorry to hear 'Grande Charles, too bad about the car'," Binotto said. "It's a pity in this situation to hear comments that do not give the credit to the team. Because I think this is a team result.
"I think we have to recognise the merits of the team. This is a team result, not only of the drivers. The car is definitely better compared to last year.
ADVERTISEMENT
Article continues below this ad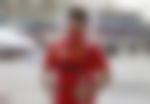 "We're happy, we knew it was a difficult race for us because of the tyre degradation. The team handled it well. Last year here we were lapped. So, the progress are clear."
This has been a decent comeback from Ferrari after a painful 2020 F1 season, having failed to finish in the top five on the constructor's table. However, this time, they are already in P4, lagging just five points behind McLaren in P3.
ADVERTISEMENT
Article continues below this ad
Hence, is there better to come from the team? Can Ferrari return to the top three after the brief struggle in 2020? Well, let's see how the future unfolds.