Binotto Reveals Ferrari's Huge Engine Plans THIS F1 Season
Published 08/10/2021, 2:27 AM EDT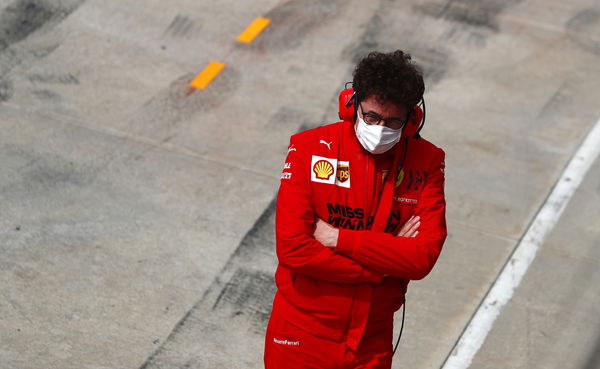 ---
---
One of the most dominant racing teams in the history of Formula 1, Scuderia Ferrari, endured an unfortunate downfall in 2020. The season was undeniably chaotic for the Reds, but, since then, they have worked quite hard into giving a comeback.
ADVERTISEMENT
Article continues below this ad
And the Maranello outfit did pull off a brief comeback. In the first half of the season, Ferrari have secured two pole positions, both arriving from Charles Leclerc and three podiums, with two of them arriving from the other driver, Carlos Sainz.
Amidst the steep rise in performance, what's interesting is that Ferrari are anticipating pulling off more such performances during the latter part of this season.
ADVERTISEMENT
Article continues below this ad
Why, you might ask?
Well, Ferrari's team principal, Mattia Binotto, opened up that the team will carry out a major upgrade to their power unit later in 2021.
And this evolution could potentially slot Ferrari amongst the top-field teams, Mercedes and Red Bull. Who knows, they might even return to the winning ways, just like old times.
What did the Ferrari boss say?
In an exclusive interview with Motorsport, Binotto revealed that Ferrari are looking forward to a stronger second half to the 2021 season amidst big updates in the offing.
"From now to the end of the season we will bring an evolution of the engine. This year's regulation allows us to bring a completely new power unit in all its elements," he said.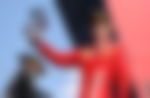 "We at the beginning of the season brought some elements, but not the entire power unit. There will be some new elements, developed in the second part of the season, which we believe can give us a small contribution on the performance front, indeed, not too small. It will be significant," the Italian added. (Translated via Google Translate)
When will the much-needed updates arrive?
According to Binotto, it is only a matter of months before the evolved power unit arrives in Ferrari's garage. However, it won't be at the mid-season-opener, Belgian Grand Prix, but later after the end to the race weekend in Monza.
ADVERTISEMENT
Article continues below this ad
"It will not be in Monza, but later in the season. Because we have anticipated as much as possible the developments for 2022," Binotto said.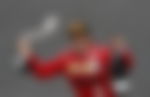 This upgrade will set a strong base for the developments surrounding the 2022 season. And it does look like Ferrari have had a brilliant start and could well be a title-contending team in 2022.
ADVERTISEMENT
Article continues below this ad
So, are we in for a comeback from the Reds next season? Is F1 set to witness a three-way fight for the championship after almost a decade? Well, let's hope so.
Watch Story: Ferrari Strategy Fails We Will Never Forget