Bottas Bidding to Join Vettel & Michael Schumacher in Elite Category With New Competition
Published 09/22/2021, 10:00 AM EDT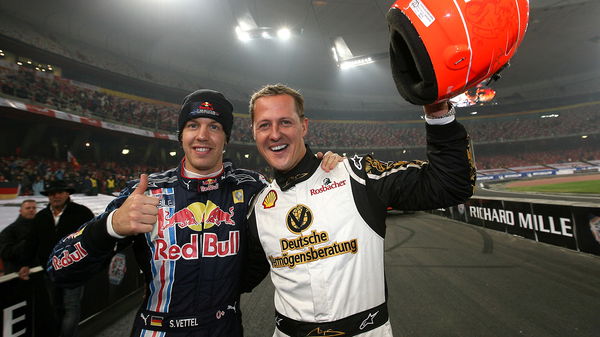 ---
---
As Valtteri Bottas makes strides as a Formula One driver, he extends his interests to other series of motorsports. The Finnish driver will be representing his country in the ROC Nations Cup competition; racing for the title of "Champion of Champions." An interesting side gig for the Mercedes driver, undoubtedly the driver has a lot to bring to the table.
ADVERTISEMENT
Article continues below this ad
Race of Champions will host its first 'Snow+Ice' World Final. Growing up racing on Finland snow, Bottas also brings cross-discipline to the event. Having competed in the Arctic Lapland Rally thrice, Bottas also has 9 F1 victories in his bag. Finland last won the title in 2006 and Bottas looks to end the dry spell.
ADVERTISEMENT
Article continues below this ad
Sebastian Vettel sets a great example for Bottas as he won the title with Michael Schumacher in 2013. As the German duo made their country proud, Bottas looks to do the same for Finland. Romain Grosjean too competed in the series; Bottas is now a part of an elite club of F1 drivers.
Looking forward to the race on ice, Bottas hopes to find success in the series. "I've competed in the Arctic Rally a few times so hopefully that experience will help as we aim to beat the strong competition and especially our Nordic neighbors from Sweden and Norway to add to Finland's many wins both in the individual ROC and the ROC Nations Cup."
Valtteri Bottas eyeing the ROC race for a long time
The challenging atmosphere of the F1 tracks isn't enough for the Mercedes driver. Watching the ROC races for a while now, Bottas set his sight on the series. "I'm really looking forward to finally be able to compete in the Race Of Champions after watching the event on TV for many years. The fact that this year's event will be held on snow and ice makes it even more interesting."
ADVERTISEMENT
Article continues below this ad
The President of the series is excited to welcome the Finnish driver to the tracks as well. "Valtteri has told us since several years that he would like to participate in the Race Of Champions and we are very happy that he is finally able to make his ROC debut in our first ROC World Final on Snow & Ice."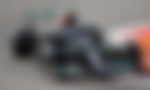 Fredrik Johnsson is further convinced of Bottas' participation after his incredible drive at Monza. Additionally, with a Finn driver on the grid, drama is set to brew. He added, "It will be fascinating to see how the longstanding sporting rivalry between Finland and host nation Sweden plays out."
ADVERTISEMENT
Article continues below this ad
While racing comes naturally to Valtteri Bottas, the addition of the ice to challenge will thrill the driver. All we can hope for is that our F1 representative has a safe and successful drive, proudly lifting the trophy over his head.