Bottas Fears Rosberg F1 Tactics Would Make Lewis Hamilton 'Even More Pissed Off' at Mercedes
Published 01/15/2021, 7:10 AM EST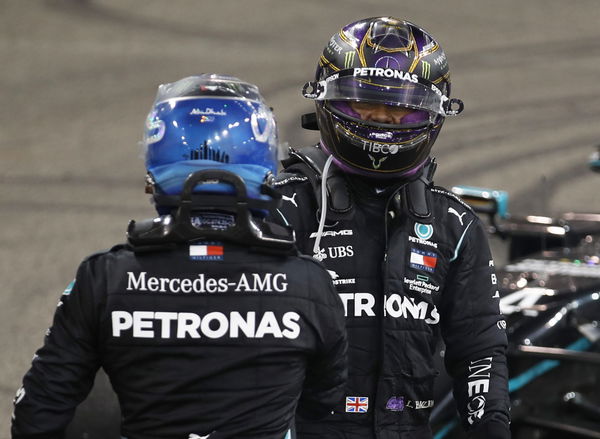 ---
---
Across 7 years of Mercedes dominance, the team has had two very different driver pairings. Or rather, Lewis Hamilton has had two very different teammates in Nico Rosberg and his successor, Valtteri Bottas.
ADVERTISEMENT
Article continues below this ad
The former was known for his mind games with Lewis, something he learned during his years partnering Michael Schumacher. Rosberg was always trying to get under Lewis' skin and took the battle to him on the track.
Despite getting the team outstanding results, Rosberg's relationship with Hamilton soured and there were some high-profile tangles on the track that caused the Silver Arrows some massive headaches.
ADVERTISEMENT
Article continues below this ad
With Bottas, things are very different. The Finn may not want to admit it, but it's clear for all to see that he has become a 'number 2' driver for the team.
Bottas often prefers to play the team game. This may be admirable to his teammate, Mercedes, and even some of his supporters. But there are people who feel that it has been to his very own detriment.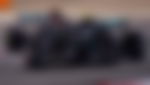 Nevertheless, ahead of the new season, Bottas doesn't intend to change his approach. He said, "I think that the strength we have in the team is definitely that we can work as a team.
"We know the fact that if we can work together, that's how the team is going to benefit in the end.
Valtteri Bottas not interested in turning into Nico Rosberg
Bottas seems content with playing the team game. He believes trying to replicate Nico Rosberg's mind games would make it harder for him against Hamilton.
He said, "There's been many people suggest I change to be a Nico Rosberg. But I'm not a Nico Rosberg. I much prefer to do the talking on track and race fair.
ADVERTISEMENT
Article continues below this ad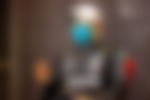 "I have also been able to get to know Lewis, and I know that there's no benefit of trying to play with his mind. I'm sure it would be annoying for him, but it would be wasting my energy. And I think he will be getting even more pissed off and drive faster."
So far, Bottas' idea of being a team man hasn't gotten him any accolades. If anything, it has raised doubts over his drive for 2022.
ADVERTISEMENT
Article continues below this ad
This year might be Valtteri's last chance for redemption. If he can challenge Hamilton on a regular basis and win races more often, he'll have proved that his plan was a success.