Bottas Needs to Be a 'Swine' to Beat Lewis Hamilton: Hill
Published 03/25/2021, 8:04 AM EDT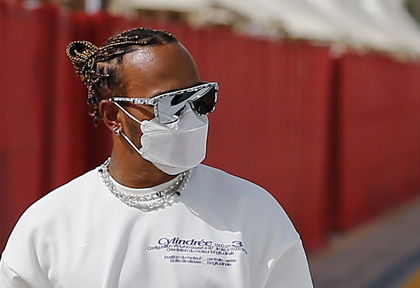 ---
---
Ever since Valtteri Bottas joined Mercedes in 2017, he has mostly been on the rear wing of his teammate's car, rather than leading the way himself. Lewis Hamilton absolutely dominated through the four-year stint with the Finn and is looking to make it five in a row this season.
ADVERTISEMENT
Article continues below this ad
However, such a struggle wasn't initially expected from Bottas, considering his strong phase with the Williams F1 team.
So what really went wrong? Why hasn't Bottas been able to challenge Lewis?
ADVERTISEMENT
Article continues below this ad
Well, former F1 driver, Damon Hill had the answer. The Briton reckoned that Bottas, being a Finnish, is way too nice for a driver like Lewis.
Hill's advice for Valtteri Bottas
During a podcast, Hill claimed that Finn drivers, in general, are very nice and calm, lacking the "killer" ability to break down their rivals. He applied the same logic to Bottas as well and felt that the Mercedes driver should be a swine to start winning races frequently.
"This is a very Finnish thing. And they seem very strange to us, but they're very nice and calm. They have a very honest integrity thing about them," he said while featuring in the F1 Nation podcast.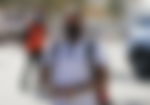 "That is a problem in a way because you need to be a little bit of a swine. You need to be a little bit of a killer to able to destabilize Lewis Hamilton. And I don't know if Valtteri's got it in him."
Bottas usually enjoys a strong start to each of the seasons he has spent with Mercedes. However, as races go by, that energy somehow vanishes, with Lewis using that to his advantage and taking over the dominion.
Could Bottas beat Lewis Hamilton this season?
One must consider the fact that Lewis is ageing and it could only be a matter of time before his prime form drops down a notch. And who knows, 2021 could be the year. This opens up the prospects of Bottas securing his first championship title.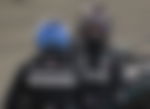 The Finn, himself, is under immense pressure this season, with the need to perform at the highest order. One mishap could lead to his seat being handed to George Russell, who is patiently waiting in line.
ADVERTISEMENT
Article continues below this ad
Hence, amid such a critical scenario, Bottas will be looking to give his everything and firing up his aggression a bit.
Overall, will this potential change in approach help Bottas finally win a teammate battle against the seven-time world champion, Lewis?
ADVERTISEMENT
Article continues below this ad