Bottas Scuffle After Imola Crash a 'Brush' Not a 'Slap': George Russell
Published 04/20/2021, 8:30 AM EDT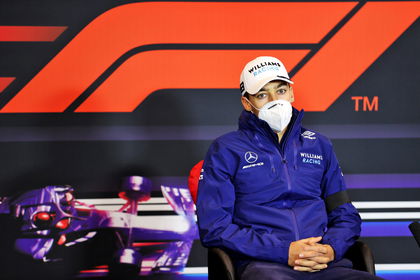 ---
---
Words were flying in all directions from both George Russell and Valtteri Bottas after their huge crash at the midway point of the Emilia Romagna Grand Prix. Russell was the one who appeared to be the most livid between the two. His reaction after the incident was to go up to Bottas and strike him on his helmet. But now that the dust has slightly settled, Russell made a point to clarify his actions.
ADVERTISEMENT
Article continues below this ad
The Williams driver claims that his act wasn't as vile as it seemed. In fact, he didn't claim it to be a 'slap' but more of a 'brush' that occurred due to his frustrations at the time.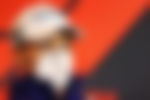 George said, "Slap is a very strong word. It was nothing more than a brush. I doubt he even felt it. "It was more of a 'what are you doing?' I'm sure maybe a footballer would have reacted in a very different way but there was nothing menacing there, almost as if you're throwing your arms in the air."
ADVERTISEMENT
Article continues below this ad
Soon after the incident, when tempers were at an all-time high, Russell blamed Bottas for causing the crash. But now, with time to reflect, Russell admits that the Finn doesn't deserve all the blame.
George Russell chalks down Imola collision with Bottas as a racing incident
The Briton sides with the Stewards and admits the scenario that panned out was something that just happens in racing. While he doesn't totally blame himself for it, he absolves Bottas of the majority blame.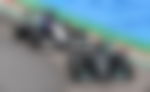 He said, "It was unfortunate, the incident would not have happened if it wasn't damp and the DRS was closed. So it was just an unfortunate set of circumstances which could have been avoided.
ADVERTISEMENT
Article continues below this ad
"Was Valtteri in the wrong? Probably not. Could he have done something slightly more? Maybe. Was I in the wrong? I caused the crash by spinning, but was I wrong to go for the overtake? Absolutely not."
While Russell is eager to leave the crash in the past and apologize to Valtteri, it does set the backdrop for what could be an interesting storyline.
The duo are competing for the very same Mercedes seat for next year. The expectations for the two drivers are very different, but will this play a part in the Silver Arrows' future decision? Russell doesn't think so, but in the sport of F1 anything can happen.
ADVERTISEMENT
Article continues below this ad