Bottas Surprises With Unexpected Hamilton Admission Amidst 'Painful' 2018 Russian GP
Published 09/23/2021, 10:43 AM EDT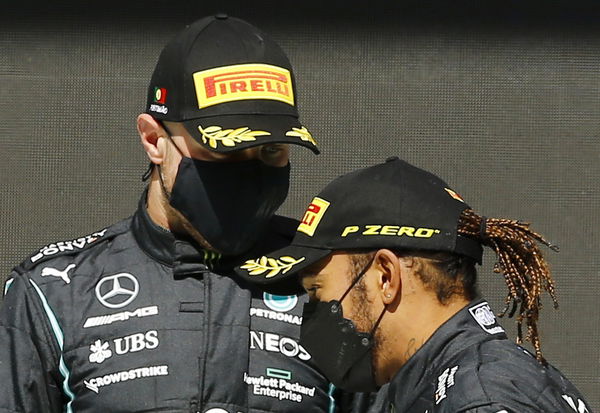 ---
---
Valtteri Bottas's experiences at Sochi have been varied. The Mercedes driver has won the Russian GP in 2017 and recently in 2020. However, the 2018 season remains fresh in the Finn's mind. Now, on his final season with the team, would Bottas be willing to sacrifice his race for Hamilton?
ADVERTISEMENT
Article continues below this ad
Team orders may come like a nightmare for Valtteri Bottas, but he would be willing to follow them at Sochi again. Looking back at the 2018 race, after some well-timed pit stops, Hamilton battled Vettel for third and eventually took the place. Max Verstappen led the race and Bottas was between the two. Soon, team orders were given and Bottas had to move aside for his teammate.
ADVERTISEMENT
Article continues below this ad
In a similar situation now, Hamilton only switches his championship rival to Max Verstappen. Knowing this, Bottas stated, "Every race is always different. There could be times that we need to play as a team, and I need to take one for the team."
Understanding the intensity of the championship battle, Bottas wishes to do his best in helping Hamilton win the title. "At this situation, how the situation is, yes, I would do it because we're here as a team and really need to make sure that we win both titles, not only the constructors' but also drivers."
A prime example of teamwork, Bottas stays true to his team at Mercedes.
Valtteri Bottas remembers a devastating 2018 race
It's a tight battle for the top as Mercedes and Red Bull lock horns every other race. The pendulum swings either way and with the season's end drawing near, neither team can afford that. Although sacrificing his race isn't the best feeling, Bottas wants to see his team reign victorious.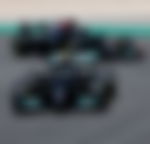 Bottas reflected on the 2018 race. The driver looked to push faster and challenge Verstappen for the race lead when the team orders came in. In order to protect Hamilton from Sebastian Vettel, Bottas had to give up his position.
He remembers feeling differently then than he does now. "That's a few years ago, but at least now I can be fine with things. At that point, yes, it was painful. And for me, it was hard to accept." The driver was furious at the use of team orders and had considered leaving the sport as a result.
ADVERTISEMENT
Article continues below this ad
#OnThisDay in 2018.

Lewis Hamilton headed teammate Valtteri Bottas in a Mercedes 1-2 in the Russian GP at the Sochi Autodrom.
Bottas had been instructed to let Hamilton pass him when 2nd on lap 25.
Sebastian Vettel finished 3rd for Ferrari.

📷 Sutton Images#F1 pic.twitter.com/tz5W9rYpCA

— Grand Prix Memories 🏎️🏁 (@GPMemories) September 30, 2020
Having grown as a driver, Bottas now looks at the situation with a fresh perspective. "We've obviously moved on since, and also I've grown a lot since. Things are a bit different now."
ADVERTISEMENT
Article continues below this ad
As Bottas leaves Mercedes this season, undoubtedly the team will miss the sportsmanship the Finn offered. Nonetheless, at Alfa Romeo, it would be his time to shine in the spotlight.
Watch this story: Lewis Hamilton's Biggest F1 Crashes