"Bottas Was Actually More Helpful to Verstappen Than Hamilton" – Palmer
Published 05/12/2021, 11:02 AM EDT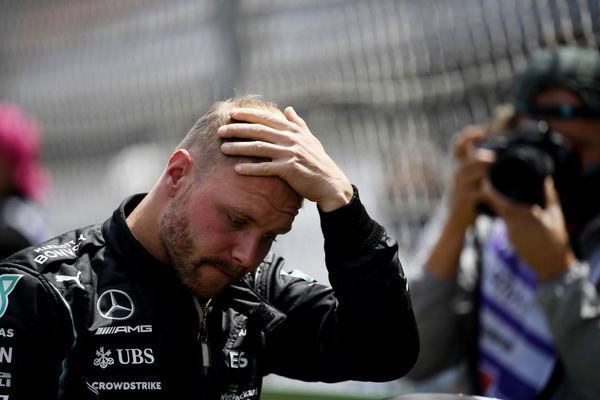 ---
---
Valtteri Bottas has an enviable and unenviable position at the same time. While he's currently driving the most dominant car on the grid, he also has the mammoth task of being Lewis Hamilton's teammate.
ADVERTISEMENT
Article continues below this ad
Even though he has occasionally outperformed the entire grid, he has mostly played to Lewis, helping the Briton clinch the race win, and by extension, the championship.
However, the Spanish Grand Prix signaled a saturation point for the Finn. Despite team orders, Bottas didn't let Lewis pass him easily. In fact, he even offered a bit of resistance to the Briton. A former F1 driver highlighted how this could have benefitted Max Verstappen and cost Hamilton valuable time.
ADVERTISEMENT
Article continues below this ad
Valtteri Bottas cost his teammate more time: Palmer
Although Hamilton went on to win the race, Bottas slowed the defending champion's progress down. According to former Renault driver Jolyon Palmer, he cost his teammate time to catch Verstappen, which aided the Dutchman.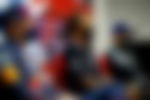 Palmer wrote, "The lap where Hamilton was held up behind Bottas cost him just under a second and a half in lap time, or effectively one lap of catching Verstappen at that stage.
"You could argue Bottas was actually more helpful to Verstappen than Hamilton in the Grand Prix."
He also pointed out Perez's response to the same message given by Red Bull. He wrote, "Before Verstappen even got close enough to think about a legitimate overtaking attempt, Perez backed off on the run up to Turn 10 and let Verstappen through."
ADVERTISEMENT
Article continues below this ad
Is there a storm brewing at Mercedes?
If Spain was any sort of signal for things to come, we could see a battle brewing within Mercedes. With Bottas recently stating that he wasn't here to "let people by," there's a possibility that Bottas will shed the 'wingman' tag this season.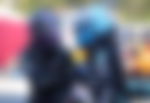 At the moment, the championship battle is clearly between Hamilton and Verstappen. Bottas and Perez are currently carrying second driver roles, with the former doing a better job so far.
ADVERTISEMENT
Article continues below this ad
However, things could change if the Finn can step up his game and take the fight to Max and Lewis. Although it's not Mercedes' strongest track, the Monaco Grand Prix gives Bottas the chance to bounce back in the season. Can the Silver Arrows hold it together in the streets of Monaco?