Brawn Believes Sebastian Vettel Has 'Big Shoes' to Fill at Racing Point Following Perez's Exit
Published 12/09/2020, 4:58 AM EST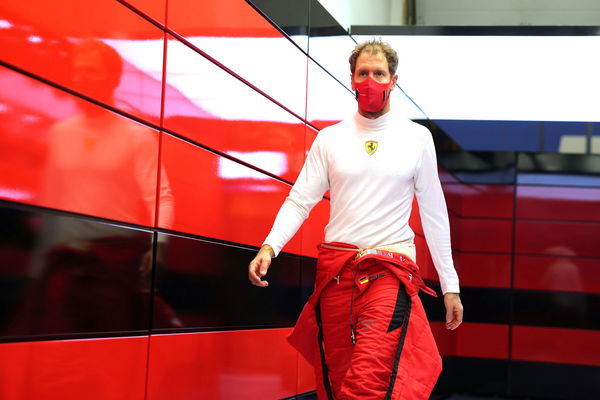 ---
---
Sergio Perez has been one of the greatest assets to Racing Point and their previous tale, Force India. The Mexican has led the mid-field team to several podiums and recently carried them all the way to the top as well. However, his glory days with the team are ending soon and Sebastian Vettel will take over the seat.
ADVERTISEMENT
Article continues below this ad
Is it possible for Vettel to perform as effectively as Perez has done so far? Well, according to GPFans, Ross Brawn felt that with the way Perez has ended his term with Racing Point, Vettel definitely has a lot to live up to.
"In a way, Seb has some fairly big shoes to fill now, even if he's a world champion," Brawn said.
ADVERTISEMENT
Article continues below this ad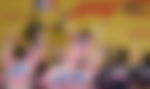 Unfortunately for Vettel, he might just not be able to perform as strong as Perez, considering the German is going through a rough patch at the moment.
"His replacement Sebastian Vettel I'm sure will come back stronger, as he's in a bit of a trough at the moment."
Vettel has been struggling a lot since the start of this season. He frequently failed to get into Q3 during qualifying sessions, while his teammate made it with ease. His poor performance continued into the races as well, as he had to fight extremely hard even for a top 10 finish.
Brawn believes Racing Point will rethink their Sebastian Vettel signing
Racing Point's signing wasn't really straightforward, as they had to find their way through an exit clause in order to let go of Perez. However, it looks like all the hard work might just eventually lead them into a pitfall.
It is quite obvious that Racing Point will be reconsidering their decision on letting go of the in-form Perez, especially after the Sakhir GP race win. Ross Brawn, too, acknowledged the same.
ADVERTISEMENT
Article continues below this ad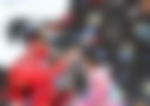 "The team must be thinking about the decisions they have made, losing him when he's driving so well," he said.
There is an obstruction lying between Racing Point and the older, pacy version of Vettel. The German is not fit mentally, as he has been spending time with a team that has neglected him. Hence, the Pink Panthers will need to clear it out for Vettel and hope that he returns to his prime.
ADVERTISEMENT
Article continues below this ad
So, can Vettel pick up from where Perez is going to leave off, and maintain Racing Point's incredible run of form through the next season? Well, only time will tell.