Brawn Lauds Lewis Hamilton for 'Pushing Through' COVID and Clinching Abu Dhabi Podium
Published 12/15/2020, 2:41 AM EST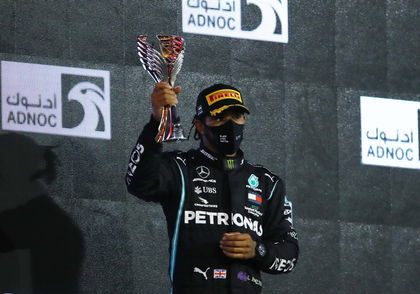 ---
---
Lewis Hamilton is pure inspiration. Not only does he win races and titles, but he sets a standard for the entire sport. Having already won the championship and set a new world record, Hamilton still does not stop and sit back. Being laid back is not his style, and he proved it back at Abu Dhabi.
ADVERTISEMENT
Article continues below this ad
COVID-19 hit Lewis Hamilton hard. Although he took a week off for the Sakhir Grand Prix, the aftermath of the virus was definitely within his system. Well, to race with all that fatigue, Hamilton is quite the legend. This very spirit and passion for the game saw him through all these years.
The lad from Stevenage was always eager to learn and improve his game. Every time he got knocked down, he was right back up, looking at his challenges in the eye. If that be his spirit and his physique allow him, he is en route to set records that might be untouched for a while now.
ADVERTISEMENT
Article continues below this ad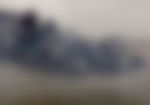 Ross Brawn, in his column at F1's official site, highlights and applauds Hamilton's efforts for the weekend. It impressed him to see Hamilton walk back into the Yas Marina, despite the adverse infection he had recently gotten immune from.
"With the title won, he could easily have taken the race off, as we've seen how hard Covid-19 can hit you, but that is not his style. Lewis showed his passion for the sport by pushing through when unwell and it was an impressive effort to make the podium," said Brawn.
Lewis Hamilton expected more from Abu Dhabi
The Briton wanted to win the last race of the season. That was his sole reason to be back. Honestly, that would have been a perfect ending to his record-breaking season. However, fate had other plans for the Briton.
Lewis had complained about his car acting up from FP1 itself. He highlighted that it was not as he had left it after the Bahrain Grand Prix. Therefore, it was difficult for him to get in sync soon enough. Well, by the time he did, it was too late.
Abu Dhabi saw a formidable performance from Red Bull. With Max Verstappen speeding ahead of the AMGs, Lewis was facing genuine issues with his form. However, he did not let that get the better for him and eventually managed the podium.
ADVERTISEMENT
Article continues below this ad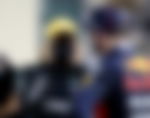 "Lewis was a touch under the weather this weekend, but he did everything he could to be fit enough to race this weekend," concluded Ross Brawn.
The Briton might not have had the best finish to his season, but it satisfies him. Even he understands the competition in the grid and feels that he was sick. Well, all well that ends well and the F1 season of 2020 ended very well, we suppose. With new regulations and a new format, what surprise does 2021 hold?
ADVERTISEMENT
Article continues below this ad