Brawn Would Be 'Amazed' if Mercedes Led Protest Against Red Bull's Flexi Wing Is Successful
Published 05/28/2021, 4:46 AM EDT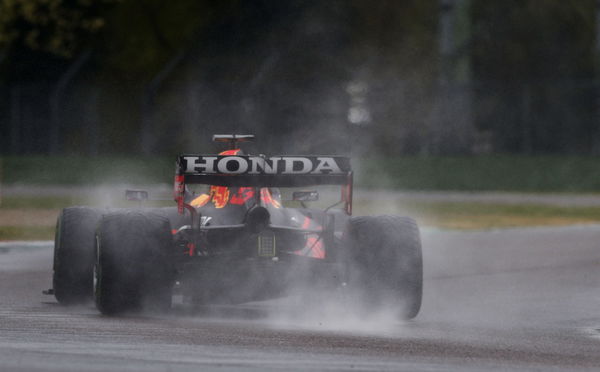 ---
---
Red Bull have been the target by some other teams in recent weeks who have claimed that the Austrian team's rear wing is more flexible than what is considered legal, thus giving them an advantage on the straights. Although Red Bull have passed the FIA flexibility tests, teams point to video evidence from the Spanish GP that suggests the opposite. There is speculation that teams could launch a protest in Baku where the flexibility of the wing can give Red Bull a major advantage on the long straights. However, F1 managing director Ross Brawn believes such a protest will not be successful.
ADVERTISEMENT
Article continues below this ad
Following the video evidence from the Spanish GP, the FIA agreed to introduce a new load deflection test from June 15th. However, teams such as Mercedes weren't happy with the delay and said there could be a protest or even worse, a case in the International Court of Justice. Nevertheless, Brawn doesn't believe the protests will be successful or even jeopardize the race in Baku.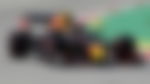 He said, "No, I don't think so. I think the FIA have been pretty consistent with their approach. I'd be amazed if the stewards go against the opinion of the FIA."
ADVERTISEMENT
Article continues below this ad
"If you pass the tests and some [rival] teams don't like it, the FIA can look at it, say 'fair point' and stiffen the tests and do different tests, so it's perpetual.
"One person's view of it being too flexible is another person's view of it being OK. That's why we have the tests."
And he isn't the only one to think the protests would not be successful.
Red Bull not the first to be blamed for having a flexible rear wing
Brawn has quite the CV to his name, having previously worked for Ferrari, Benetton, Honda, and Mercedes. Through his career he has seen this scenario unfold multiple times with different teams. So it's nothing new for him.
Recalling an incident from the past, he said, "In 40 years of motor racing, I've been through this many times.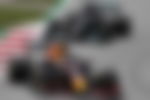 "I can remember [Williams technical director] Patrick Head jumping on our front wing in parc ferme because he considered that it wasn't stiff enough.
"He wanted to demonstrate to Charlie [Whiting, FIA race director] that it wasn't stiff enough, so he actually stood on it and bounced up and down to demonstrate how flexible it was."
That leads Brawn back to his original point. Until the new tests come in, there isn't much that can be done. That means the likes of Mercedes will just have to bear with the current status quo in Baku.
This is something worth keeping an eye out on though. It'll be interesting to see the teams' comments in the lead up to the race and in the immediate aftermath. It should make for some juicy off-track entertainment at best. And who wouldn't want another layer in an interesting championship battle?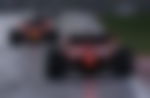 ADVERTISEMENT
Article continues below this ad
ADVERTISEMENT
Article continues below this ad