British GP F1 Tire Changes Proof Pirelli Was in the Wrong: Verstappen
Published 07/02/2021, 4:12 AM EDT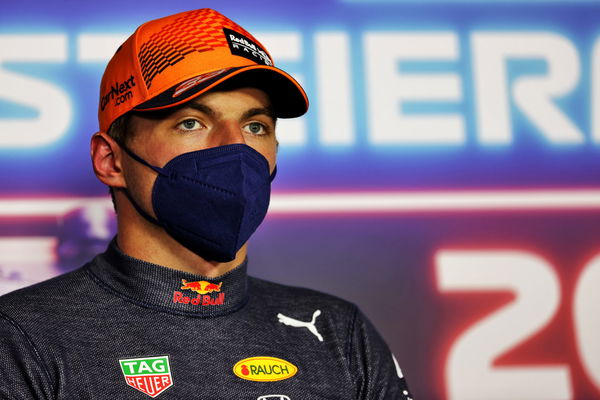 ---
---
Max Verstappen endured a rather anti-climactic end to his weekend at Baku, after shunting his car into the wall, 5 laps away from the chequered flag. The reason looked rather unusual, as a tire blow-out induced the life-threatening F1 crash for the Dutchman.
ADVERTISEMENT
Article continues below this ad
Of course, Pirelli did investigate the matter and ultimately blamed the teams. They revealed that lower-than-usual tire pressures on both Lance Stroll and Verstappen's car caused the sudden blow-up. However, the Dutchman was hardly satisfied with Pirelli's response.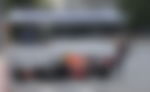 What's more, Verstappen further claimed that Pirelli were hiding something from Red Bull and Aston Martin. He consequently demanded that the tire manufacturers must unveil the actual truth.
ADVERTISEMENT
Article continues below this ad
Amidst such accusations falling over Pirelli, the Milan-based manufacturers have made a move that has only led to more suspicions from Verstappen.
Pirelli is all set to introduce new tires over the British Grand Prix. Hence, the teams will test the tires during FP1 in Austria in a bid to collect valuable data for the weekend at Silverstone.
Now, Verstappen has shot fires at Pirelli, reckoning something was wrong with the tires, used over Azerbaijan GP. And that is primarily the reason why Pirelli are changing the tires.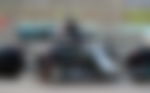 What did Red Bull F1 driver say?
As reported by Formula Passion, Verstappen opined that Pirelli are keen on bringing in a newer version of tires to prevent what happened at Baku.
"If there had been nothing wrong, then they would not have brought new ones. It seems clear to me," he said. "It's not that I want to be right. But it's clear that something was wrong. We'll see how these new tires work for all of them. I'm not worried."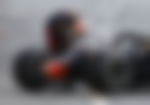 Verstappen was leading the race over most parts of the race, and a win was certainly on cards for the Dutchman at Baku.
ADVERTISEMENT
Article continues below this ad
However, then arrived the unexpected heartbreak; Verstappen's rear-left tire blew up on the main straight when his car was clocking a speed of over 300km/hr.
Hence, there is no denying that the crash could have gotten a lot worse and Verstappen was lucky enough to escape the incident unscathed.
So, with Pirelli bringing in new tires for the British Grand Prix, will the risk factor engulfing a similar tire blow-up come down? Well, we'll know soon enough.
ADVERTISEMENT
Article continues below this ad
Watch Story: 5 F1 Crashes Which Stunned the World