Carlos Sainz Opens up on What May Have Influenced Ferrari F1 to Sign Him for 2021
Published 07/30/2020, 2:08 AM EDT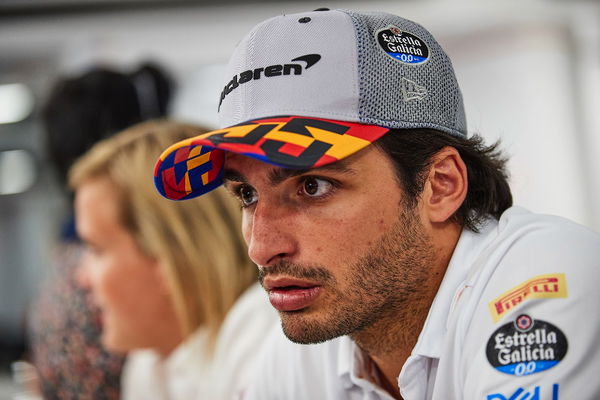 ---
---
Turns out, Scuderia Ferrari did a fair amount of digging into Carlos Sainz's racing record before signing him for 2021. Sainz confessed that he was astonished by the extensive research put in by Ferrari before reaching an agreement with the team.
ADVERTISEMENT
Article continues below this ad
The Spaniard also revealed that his podium last year played a part in influencing Ferrari's decision on their 2021 driver lineup.
Scuderia Ferrari kept a close eye on Sainz
ADVERTISEMENT
Article continues below this ad
Despite arguably being one of the best 'midfield' drivers on the grid, Sainz receives limited on air time during races. Sometimes, it almost seems like TV directors make a conscious effort not to show the Spanish driver during Grands Prix.
So much so, that Sainz not getting enough footage is a running joke within the F1 fanbase.
Sainz acknowledged his lack of TV presence but revealed that he was surprised by the Scuderia's extensive research into his racing past.
Speaking to ESPN, Sainz said, "But from what I've seen from how the top teams analyze the drivers. It's in a much more complete picture than what I thought at first. It's a lot more detailed than I thought.
"So I'm sure they were looking into my previous seasons. Not only into that podium in Brazil but also the consistency of the campaign. And finishing P6 in the Drivers' Championship."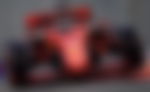 "Of course it had an influence. I cannot deny a podium makes you be a bit more in the spotlight and people look at you," said Sainz while delving into the aftermath of his Brazil podium last year.
"I think they analyze a lot more stuff than I thought. And this was a bit of a surprise, the amount of analysis the teams sometimes go into individually.
"So a good surprise because sometimes in the midfield you think they're not looking into you too much. Or you're not on TV much!"
ADVERTISEMENT
Article continues below this ad
Carlos Sainz also disclosed that he hadn't visited Ferrari's headquarters and base of operations in Maranello. The Spaniard revealed that he didn't want anything to do with Ferrari until his time with McLaren comes to an end.
With McLaren's home race in Silverstone coming up, Sainz has two chances to deliver a strong performance on track for the Woking-based outfit.
Tune into the British Grand Prix this Sunday on August 2.
ADVERTISEMENT
Article continues below this ad
SOURCE- ESPN