"F**king Stupidity" -Watch an Annoyed Kimi Raikkonen Berate Alfa Romeo Over Free Practice Mayhem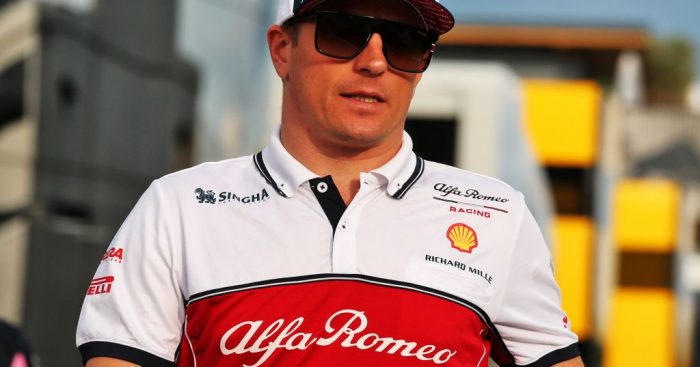 Alfa Romeo have, thus far, struggled to make an impression in the first three races of the season. The Hinwil-based outfit comes to Silverstone with only two points to their name, courtesy of Antonio Giovinazzi (and a dose of good luck). However, teammate and World Champion Kimi Raikkonen is yet to open his account for the season.
Raikkonen did come close to getting a point in the second race in Styria. However, low fuel denied him the chance to climb up a spot on the grid. With zero points to his name, you dare not piss the Finn off, lest you will unleash a fiery explosion that will put a volcano to shame.
Something that Giovinazzi successfully did, during the third free practice session on Saturday.

Kimi Raikkonen gives the team an earful for Giovinazzi's antics
The 'Iceman' was busy trying to set a lap time during the final free practice session ahead of qualifying. He looked on course to be getting out of the lower end of the timesheets until he was forced to slow down due to his teammate.
Giovinazzi, who wasn't on a hot lap, failed to get out of the final corner in time. This provoked an angry outburst from Raikkonen on the team radio.
Kimi was heard saying, "***** *** if we can't get our own car out of the way in the last corner. ******* stupidity." One would think Giovinazzi wouldn't fancy crossing Kimi's path in the paddock too soon.
Maybe all will be forgiven if Kimi gets some points tomorrow. By this time (after three races) last year, Raikkonen already had 13 points to his name. So the sooner he breaks his points duck, the happier he'll be.
Although Kimi isn't the kind of person who cares too much about statistical information, he'd be glad to know he finished P8 at Silverstone last year. A similar result this year would be a welcome relief for the veteran driver.
He did show some commendable pace during free practice 2, setting the 10th best lap time. So that should give him the confidence to aim for a points finish in Sunday's race.
Can Kimi cross the checkered flag in the Top-10? Or will his front right tire screw up his race? We'll find out soon enough.