Lando Norris Opens up on His Unique Champagne Celebration on the Podium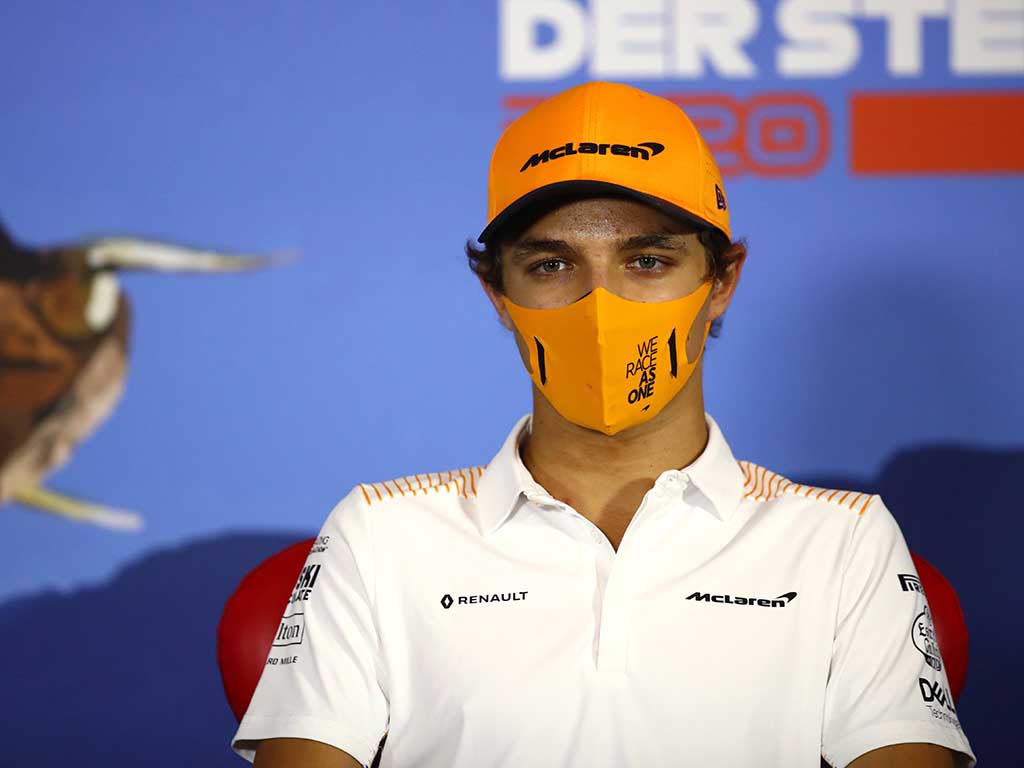 During the FIA pre-race press conference, Motorsport.com's Jon Noble pitched a question to McLaren's Lando Norris. He recounted an incident at the 2020 Moto3 race at Jerez when Celestino Vietti injured himself in the podium ceremony. Whenever Norris stood on the podium, he slammed his champagne bottle on the ground to try and open it.
Vietti tried to imitate the same stunt but managed to cut himself in the process. As a result, the Italian rider had to get at least 22 stitches.
So, Noble asked the young Briton about the secret to successfully opening champagne bottles without causing injury.
ALSO READ- Lando Norris Steals Hearts With an Adorable Fan-Designed Helmet for the British Grand Prix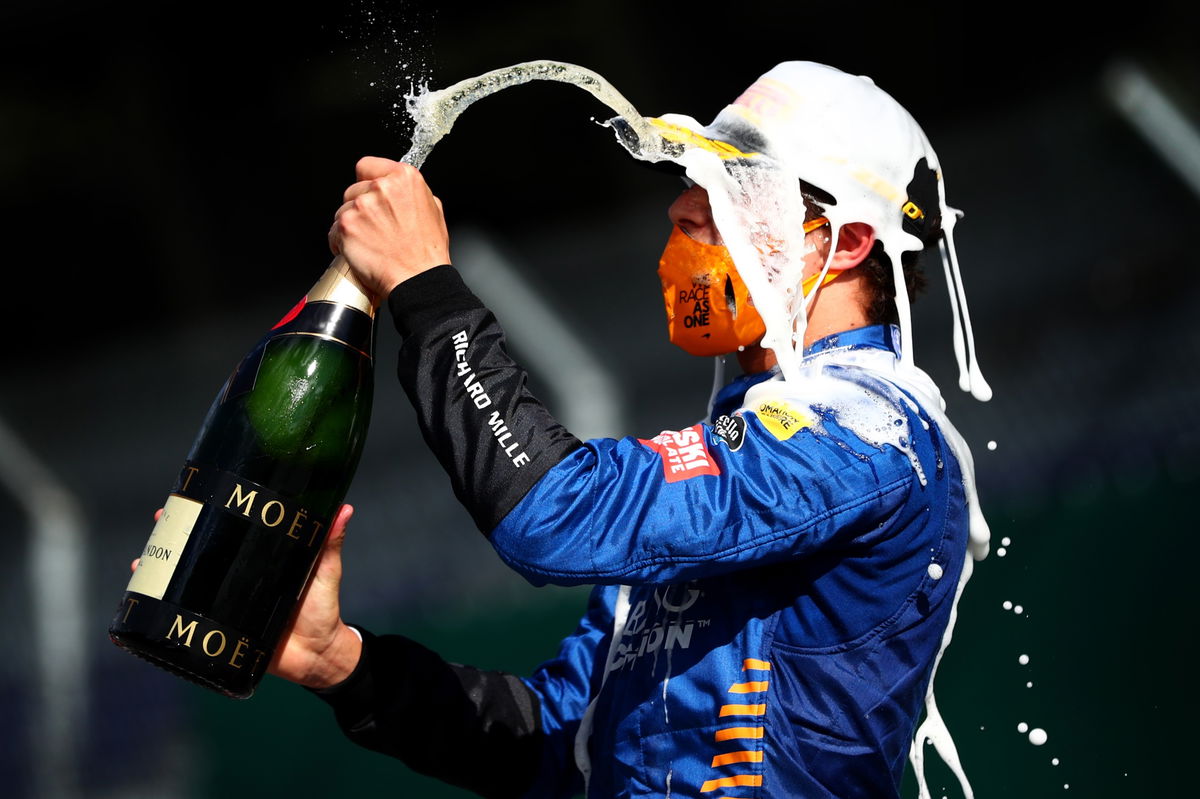 Norris admitted, "He obviously made a mess of it. The only thing I noticed that they have Prosecco bottles, so I don't know if that plays any difference. That's the only thing I can blame it on.
"I've never broken a bottle in the number of times that I've done it, and I've done some fairly aggressive ones."
What did Lando Norris advise about opening champagne bottles
The British driver suggested that Vietti needs to practice a little more, though he confessed that he got unlucky. Norris was nice enough to wish the Italian youngster a speedy recovery from the nasty incident.
For the moment, Lando Norris and teammate Carlos Sainz are focusing on this weekend's race. McLaren's form has been on the upswing, largely due to the efforts of both drivers.
Both Sainz and Norris can officially boast of having a podium each, Sainz's Brazilian GP podium in 2019, and Norris' Austrian GP podium earlier this month.
Coming back to MotoGP though, the drama did not end there with just the Moto3 class. Apparently, there was a hilarious incident involving the Sky VR46 riders, Luca Marini and Marco Bezzecchi.
Marini and Bezzecchi finished the race at 2nd and 3rd and pulled up alongside each other to offer their congratulations. Unfortunately, their bikes clipped each other and sent both of them sprawling onto the ground. Luckily, the riders suffered no injuries, other than bruised prides, of course.