One of Toto Wolff's more common comments as of late is bringing up drivers' nationalities as a major selling point for a team. When Ferrari announced Vettel's exit, Wolff was quick to point out how important his German passport would be for a team like Mercedes.
With Nico Hulkenberg coming agonizingly close to an F1 comeback last week, Wolff entertained the idea of Hulkenberg possibly joining Mercedes F1.
The Austrian remained open-minded to the prospect of Hulkenberg joining the Brackley-based outfit in the capacity of a reserve driver.
Much like Vettel, Wolff hyped 'The Hulk's' German nationality, calling it an "interesting idea".
He is a good candidate anyway: Mercedes' Wolff on Hulkenberg
As things stand, Mercedes is without a usable reserve driver. The team's contracted drivers- Esteban Gutierrez and Stoffel Vandoorne cannot step in for Hamilton or Bottas due to varying reasons.
Gutierrez's super license has lapsed and Vandoorne must fulfill his Formula E duties. As a result, there is a genuine void in the German team's reserve driver department.
However, Hulkenberg is committed to Racing Point for now, which needs a driver to step in for Sergio Perez. Nevertheless, Hulkenberg getting a seat at Mercedes, even in a reserve capacity, is a fantastic development.
"He is a good candidate, anyway. A German driver can always be an interesting idea. Also as a reserve driver. I think we just have to look at the situation globally," said Wolff, as quoted by Motorsport-total.com.  (as translated by google)
"What do we want to achieve with our driver line-up next year? Can be a candidate."
Wolff also sympathized with Hulkenberg, whose dream return to F1 was cruelly cut short by car issues last week.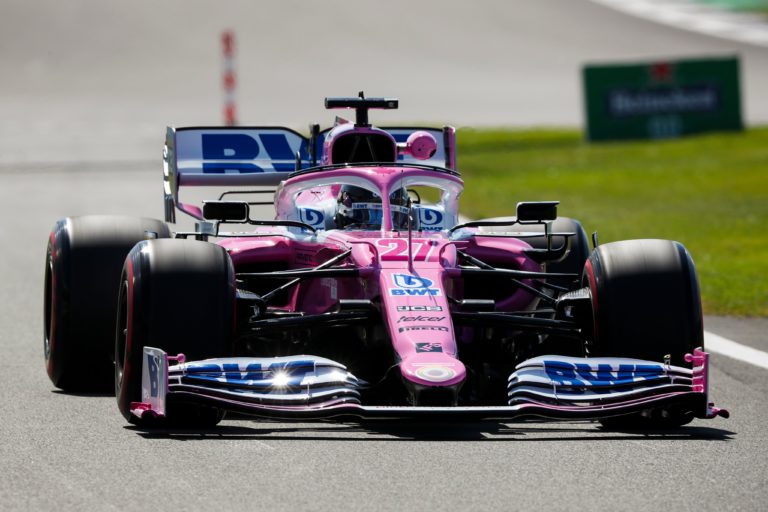 "What he has delivered on Friday was really solid, and what was to be expected on Saturday as part of the positive… I think he sold very well. If you don't sit in the car for nine months, that's a very solid performance. I'm sorry he didn't drive the race."
There's a strong chance of Nico getting another shot in the RP20 if Perez doesn't test negative. Racing Point hasn't officially confirmed Hulkenberg, but he is the go-to, should Checo remain on the shelf for another race.
F1 returns this week with the 70th anniversary Grand Prix in Silverstone.
SOURCE- Motorsport-total.com