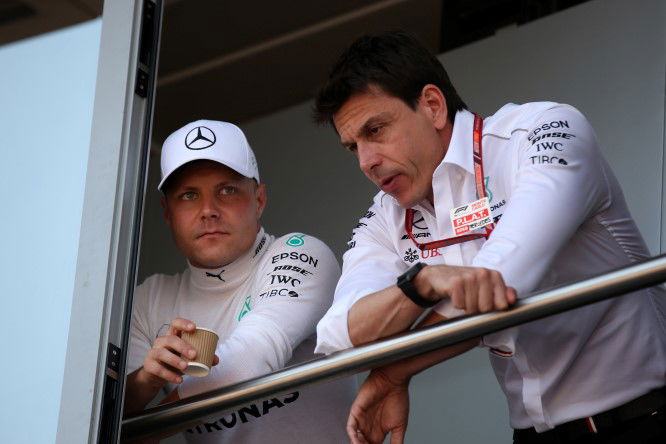 Mercedes' Valtteri Bottas opened up on his relationship with his Team Principal, Toto Wolff. Wolff and Bottas go way back, even before the Finn debuted in Formula 1 in 2013.
The Austrian was a part of Bottas' management team until the Finn joined Mercedes in 2017.
Having known Toto since 2008, Bottas dove into how Wolff was as a Team Principal of Mercedes and his influence on the team's working.
The Finn disclosed that Wolff had a tendency to be critical at times, but admitted that the Austrian's methods were purely focused on driver development without any personal vendetta.
He can obviously be sometimes critical: Bottas on Toto Wolff
Speaking at the pre-race press conference, Bottas said:
"He's [Toto] has been a big help in my early career and for quite some time he's been the boss. But we also have [a] really good friendship, we know each other really well.
"We can have really open discussions he can obviously be sometimes critical. But that's what he does to the people he actually cares about and wants to perform," Bottas said. "But he's very honest when we speak."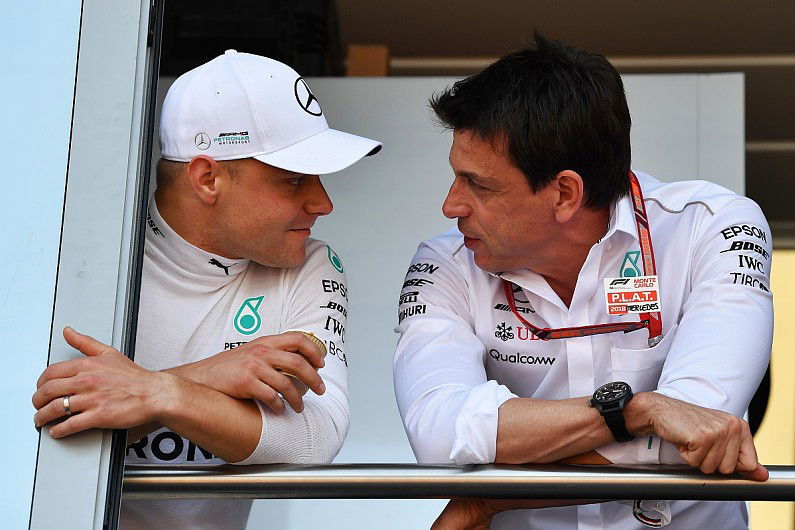 The Finn jokingly labeled Wolff as a pain, when there are talks of contract details.
"Sometimes if you speak about contract numbers or something like that can be a pain in the as*. But that's normal, that's his job, to be difficult."
However, Bottas acknowledged Toto's impact on Mercedes and its current dominance in F1.
Speaking of contracts, both Lewis Hamilton and Bottas are yet to sign a new deal with the Brackley-based outfit for 2021.
With George Russell confirmed to stay at Williams F1 for another season, Mercedes sticking to its current lineup shouldn't come as a surprise. Moreover, the team has no real reason to change anything about its current driver lineup.
Mercedes dominated last year's British Grand Prix and judging by their sheer pace in 2020, one can't expect another team to really challenge them. Bottas and Hamilton battled it out last year in an epic show of racecraft at the Silverstone circuit.
Can the Silver Arrows make it another 1-2 at the British Grand Prix this Sunday on August 2nd?
SOURCE- SkySports. com- F1