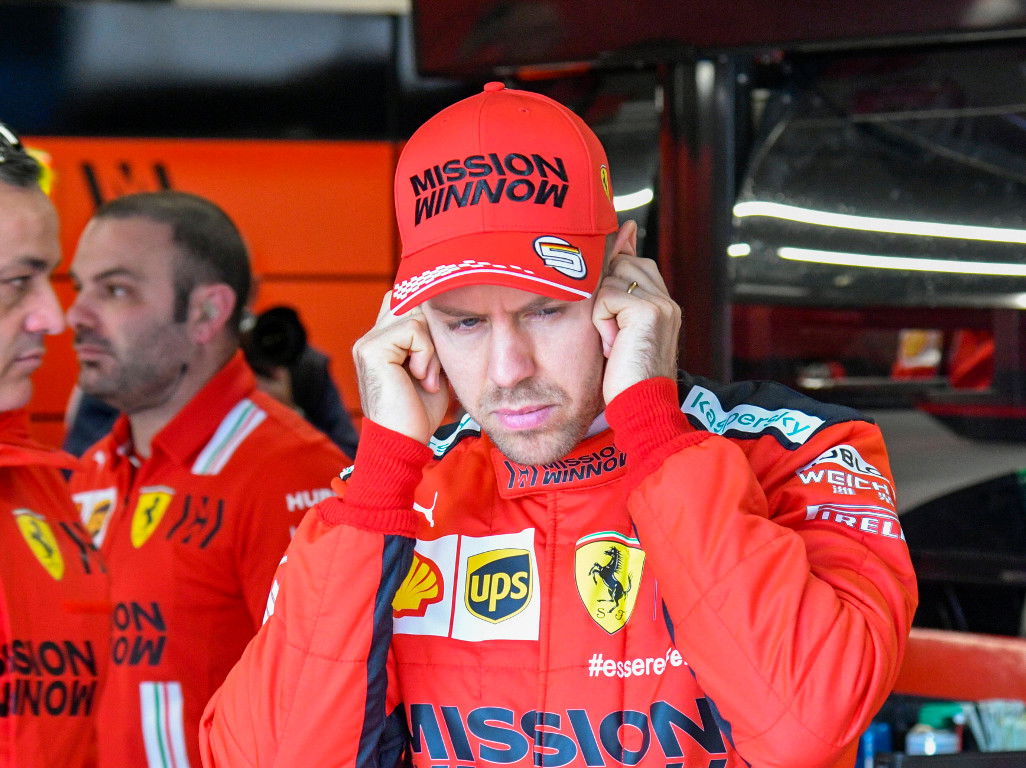 Almost every Sebastian Vettel radio conversation is a gold mine of humor. During the FP2 session of the 2018 Brazilian Grand Prix, he cracked open his joke book and turned to the mature section just for a laugh.
He quipped, "There's something loose between my legs apart from the obvious. So something flying around my feet, around my feet, I mean. I'd be proud if it was what you think it is, but it's not."
"ffs, I gotta do everything around here" pic.twitter.com/RJ4Lja6nWX

— Ky (@FiftyBucksss) July 31, 2020
Sebastian Vettel the mechanic
Recently, at the 2020 British Grand Prix FP2 session, Vettel set about inspecting the front of the SF1000. He sold it to the point of sticking his bare hand and rummaged about, trying to look for something.
Eventually, a couple of Ferrari mechanics also got involved, but it appeared that they didn't find what was troubling Vettel.
This incident took place as Sebastian Vettel checked to see if everything was clear in the machine. A few hours earlier, he had to sit out for the entire FP1 session owing to a problem with his Scuderia Ferrari F1 car.
Apparently, there was an issue with the car's intercooler and he only managed two laps during the entire session.
Things got worse in FP2 because he barely got any running in, as the problems persisted. This time, he felt that it was all hands on deck to get to the bottom of the problems.
He later confirmed that he encountered trouble with the brake pedal, which likely explained his tinkering with the car's front.
Aside from the hiccups, Sebastian Vettel assured that Ferrari has a lot to take away from the two disrupted sessions. He admitted that the brake trouble made it difficult to get a feel of the car on the light fuel loads.
To make matters worse for Ferrari, even Charles Leclerc reported that he was struggling with the heavy fuel loads.
ALSO READ- Ferrari's Misery Continues as Sebastian Vettel Sits Out FP1 for the British Grand Prix
SOURCE- Twitter